Please tell us about the 'Mind the Banner' project. What was the concept when you created it?
Modern technology allows something like Telepathy. I can enter the ears of a friend thousands of miles away, it's a very powerful experience if you remember how strange it is to be able to do this. We mixed this thought with the old cultural myths about the Northern Lights, or Aurora Borealis when people thought that they were messages from the Gods or ancestors.
We were excited by the similarity of belief systems exhibited by both ancient and modern culture in terms of strange methods of communication. It seemed funny and strange to look at the world in this way.
On top of this we wanted to create a typographic system that would create letters from the inter-related movements of parts in three dimensional space. It was our idea of the language of the Gods. One of the things we wanted to communicate was the idea that the Northern Lights speak very slowly but with great meaning and importance. This is different to people who make chattering noises into their phones all the time but very rarely say anything interesting.
What was hard for you in this project? And what did you try to communicate through it?
The project took us about 3 weeks with a team of between 3 and 4 people working on it. The conversion of our ideas into something that could be streamed at 3k per second was really hard but we hate loading screens so it had to be done. The rendering of the 3d type system into a superflat scintillating 2d form was the largest technical challenge and required some late nights and pizza.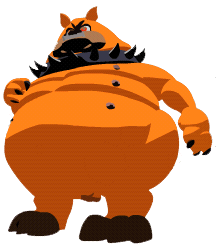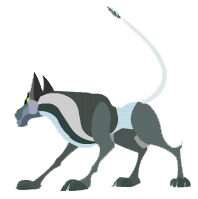 We'd like to ask you about the current new media scene in London. What's hot or interesting now?
There's so much talent in Europe at the moment, London is just a part of it.
There's too many people doing good work to mention specifically.
What do you think about Japan?
We've had a long and creative relationship with clients and friends in Japan that has been going for about 10 years altogether. We try to visit regularly and continue our creative conversations in interesting ways. Japan has an exciting and vibrant culture, and an appetite for interesting design that suits our ways of working. Hopefully our exhibition will happen later this year and give many more people the chance to see our work.
Is there any creators you're interested in?
There's too many to mention specifically, we would worry about offending any that we forgot 🙂
Do you have any plans for the near future?
Creative activity is an organic process. Each idea leads to another idea in a never ending journey. We try not to predict our progression in case we limit what we can do with preconceptions. However, we would really like to make an IMAX movie 🙂
We send our best wishes to all our friends and associates in Japan, and the global community of Shift.
Me Company
Address: 14 Apollo Studios, Charlton Kings Road, Kentish Town, London NW5 2SB
Tel: +44 (0)20 7482 4262
info@mecompany.com
http://www.mecompany.com
Text: Mayumi Kaneko


1
2
[Help wanted]
Inviting volunteer staff / pro bono for contribution and translation. Please
e-mail
to us.