You have made a number of dysfunctional items, such as the series of one-string electric guitars, which Lee Ranaldo from Sonic Youth ended up performing with at some of your exhibitions. Please tell me more about it.
They were quite difficult to play, some of the threads were in the wrong place. I realized there is not such thing as not having a scale. We did this performance in New York last year at some fancy art fair, I wrote the lyrics for Todd Colby, a former poet, screaming shouting out my lyrics, and Lee Ranaldo wrote this piece playing with my guitar, it was pretty aggressive, swearing, everybody was pretty offended, which is good, and they left. I loved it, I'm a big fun of this kind of music. The performance was about 30 minutes, people started to leave about after 4 minutes. I made a different art piece, a performance with those guitars called "The Problem". It took place at the Art School in Toulouse. I invited to a couple of actors to participate in the show. I got together with the musicians to write some songs.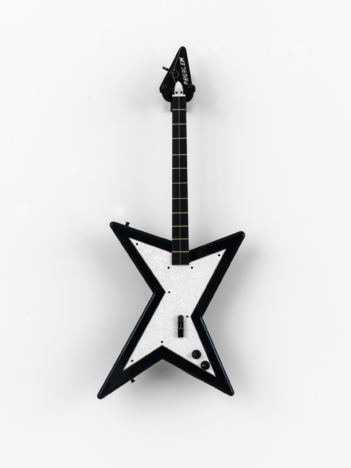 Electric Guitar 1. 2016
Is it correct that you once did a campaign for Google?

I did a series of films to advertise Google when Gmail came out in 2004. The idea was to encourage everybody was encouraged to swap from Hotmail to Gmail. It was called "Transitional Moments." They ended up not using the campaign at all, but they paid me, and the animators, and the producer. We had so much money, we came out with ten ideas and some of them they didn't like so I made them a piece of my work. So, it was the best of two worlds really, we ended up getting paid, got some work, and nobody could never accuse me for selling out for an advertisement.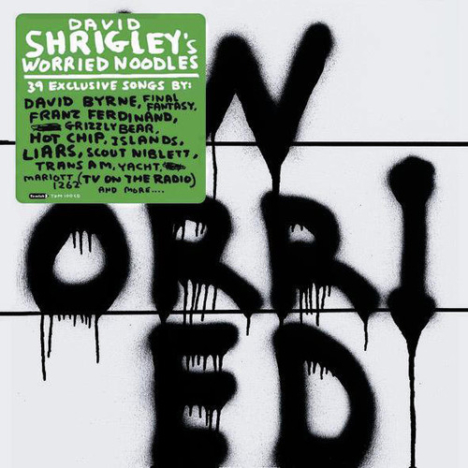 Worried Noodles. 2005
Please tell me about the project you did together with David Byrne from The Talking Heads.
It certainly wasn't my idea. Firstly, I wrote a bunch of lyrics, it was kind of a book with concrete poetry. I presented it on a vinyl record format with an empty sleeve, so I included an apology for not being an actual record but just a fine object. I called Worried Noodles, in 2005. Anyways, a record company asked if a few artists could interpret my lyrics, so we ended up with this double, 39-tracks, CD with lots of bands singing songs out of my words. I never intended any of these words to become music. David Byrne was pretending to be me, which was quite strange and wonderful, but certainly not my idea.

Bonnie Prince Billy "Agnes, Queen of Sorrow" 2004
Malcom Middleton, Bonnie Prince Billy, Blur, … did you know any of these guys prior to your co-lab together or did they just contact you because they liked what you do?
I didn't know BPB or Blur. I doubt they knew my work at the time I did promos for them; maybe they do now.
I have gotten to know Malcolm quite well over the years. Before I did his album cover, I think I was a bigger fan of his than he was of me, but I think he has come to like my stuff nowadays… 
Read more ...
[Help wanted]
Inviting volunteer staff / pro bono for contribution and translation. Please
e-mail
to us.