Ryoko Suzuki, an artist from Hokkaido, win popularity not only in Japan, but also in abroad. Her works remind us humanism and make us to reconsider original ourselves somehow. Besides to her past works, her new exhibition was held at CAI02 for the first time in 6 years in Hokkaido. I had an interview with her about her thoughts including for her new work.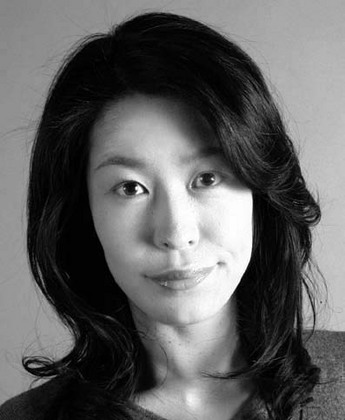 Please introduce yourself.
My name is Ryoko Suzuki and am an artist, born in 1970 in Sapporo, Hokkaido.
I am currently working on mainly photograph and I set myself as an "artist", not an "photographer". My main themes are gender and sexuality and I always focus on such as self-concsciousness, human being and its desire through my works.
Please let us know about your solo exhibition "Magnolia" which belongs to the temporary exhibition at CAI02.
It is all about the reason for my existence, definition and recognition. Although these are very common themes which many people have been considering for ages, but I tried to reconsider vague definition of myself more specifically by releasing my self-consciousness on purpose.
The title of the work "I am" means the situation that "I" am trying to take a step forward and express my thoughts.
Did you get insired by anything for creating your latest work?
Although I always get inspired by everything such as my daily life and news around me, the biggest inspiration for my latest work was that I spent a year from 2007 to 2008 in German on a scholorship from the Japanese Agency for Cultural Affairs. After came back to Japan, I have realized that the human relations around me and my position has been changed. When the Tohoku Earthquake happened on March, 2011, my sister lived in Sendai but I wasn't ablet to visit her at that time. I got so much inspired by this desparate experience. I don't want to use the word "reconsider" but deeply turned human being, society and family over in mind.
Your exhibition returned to Sapporo for the first time in 6 years. Do you feel anything changed in the last 6 years?
As I mentioned before, I believe public opinion after the big earthquake as well as the economy and the politics has been changing dramatically. When I participated in Art Basel in 2008, I felt a quite heated atmosphere because of the recycling petrodollors in the art field. The Lehman Crisis happened few months after though. However, I have been keep warning about that innocent childrens regimented and treated cruelly by adults and society since I had my exhibition with this theme 6 years ago.
The changing of Sapporo makes me feel something new is going to happen in the art field in the next few years.
Please give your message to the SHIFT readers.
My works might give you a shock or discomfort, however, I believe one of the reasons of art is swaying you emotionally or reconsidering your thoughts. Therefore, I would be happy if you reconsider about your vague standards such as "What is masculinity? And femininity?""What is beauty?""What is looking and be looked?"
Please tell us about your future activities.
My solo exhibition is going to be held from 18th November to 17th December, 2011 at Zeit-Foto Salon in Kyobashi, Tokyo this year and I am going to exhibitit my works in Australia next year.
Ryoko Suzuki Solo Exhibition "Magnolia"
Date: October 1st – 29th, 2011
Opening Hours: 13:00~23:00
Place: CAI02 raum1
Address: B2 Showa Bld., West 5, Chuo-ku, Sapporo
Tel: 011-802-6438
Organized by CAI
Supported by Zeit-Foto Salon / RAM (R Art Management)
Guest Curator: Toshiaki Hozumi
Related projects: Sapporo Pre-Biennnale 2011
http://www.cai-net.jp
Text: Ayaka Sato
Translation: Yumiko Isa

[Help wanted]
Inviting volunteer staff / pro bono for contribution and translation. Please
e-mail
to us.