Leading Dutch fashion designer Alexander van Slobbe tied up with ten young Dutch and Chinese designers to bring to Shanghai a grand fashion extravaganza that blends East and West , which was held at the 800 Show Pavillion in Shibo's Dutch Cultural Centre. The designs showcased were completely done by hand, and were the product of 3 weeks of hard work starting 5 May by van Slobbe's team of artists. These will subsequently be exhibited at the Dutch Cultural Centre.
Young Dutch designer Desirée Hammen told SHIFT, "All ten of us are extremely excited about this showcase. The more than 20 items we're displaying are all inspired by Holland's Golden Age in the 17th century as well by some elements of Chinese traditions, and we have created a line of East-West fusion spring and summer fashion. As stated below, every single design is the result of the cooperation of many designers, and all details from cutting to embroidery are all done personally by the designers.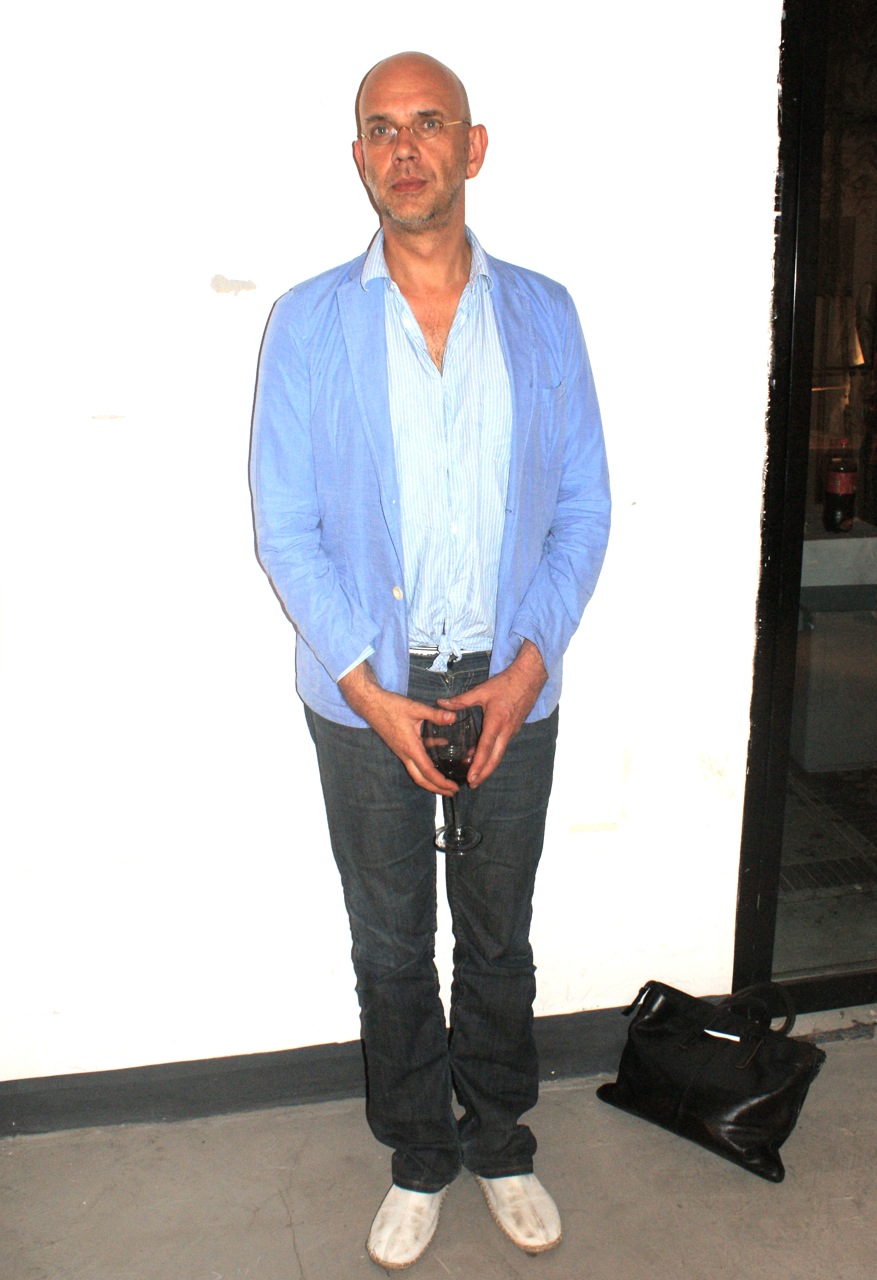 An important personality in the Dutch fashion industry, Alexander van Slobbe's clothing designs are elegant, pure, understated, full of artistic flair and above it all, extremely wearable. Unlike contemporary mass labels, he has all along been ensuring limited production of his designs, with all pieces completely hand-sewn together in Holland. Van Slobbe often uses traditional, near-forgotten forms of craftsmanship, attaching particular importance on the piece's intrinsic quality. At this show, SHIFT grabbed the chance to talk face-to-face with this leader in the Dutch fashion industry.
How did you start getting interested in fashion design?
Through my family. I grew up with my mother and sisters, and they all love fashion a lot. Watching them wear nice clothes and going shopping with them stimulated my interest in fashion. I was only a 9 year old boy at that time.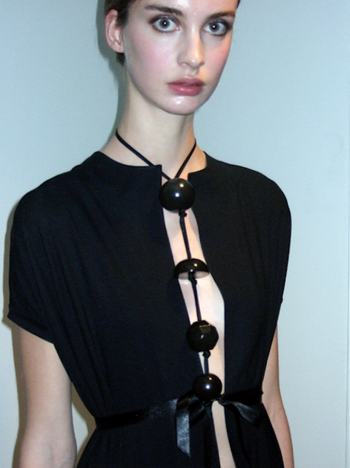 orson+Bodil collection
Where do you get the inspiration for your designs?
From minimalism, and from some very abstract things.
What material do you most like to use when designing clothes, and why?
Wool. Of all possible materials, wool is the only one that doesn't make a sound. Silk makes sounds, cotton makes sounds, but wool doesn't. It's pure and elegant.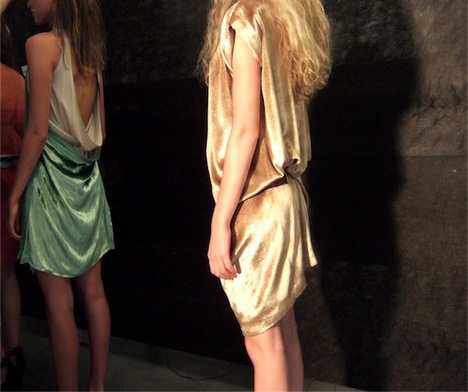 New Luxury series
What does fashion mean to you?
A lot. Fashion keeps me alive. It has nothing to do with time or location, it's just about here and now.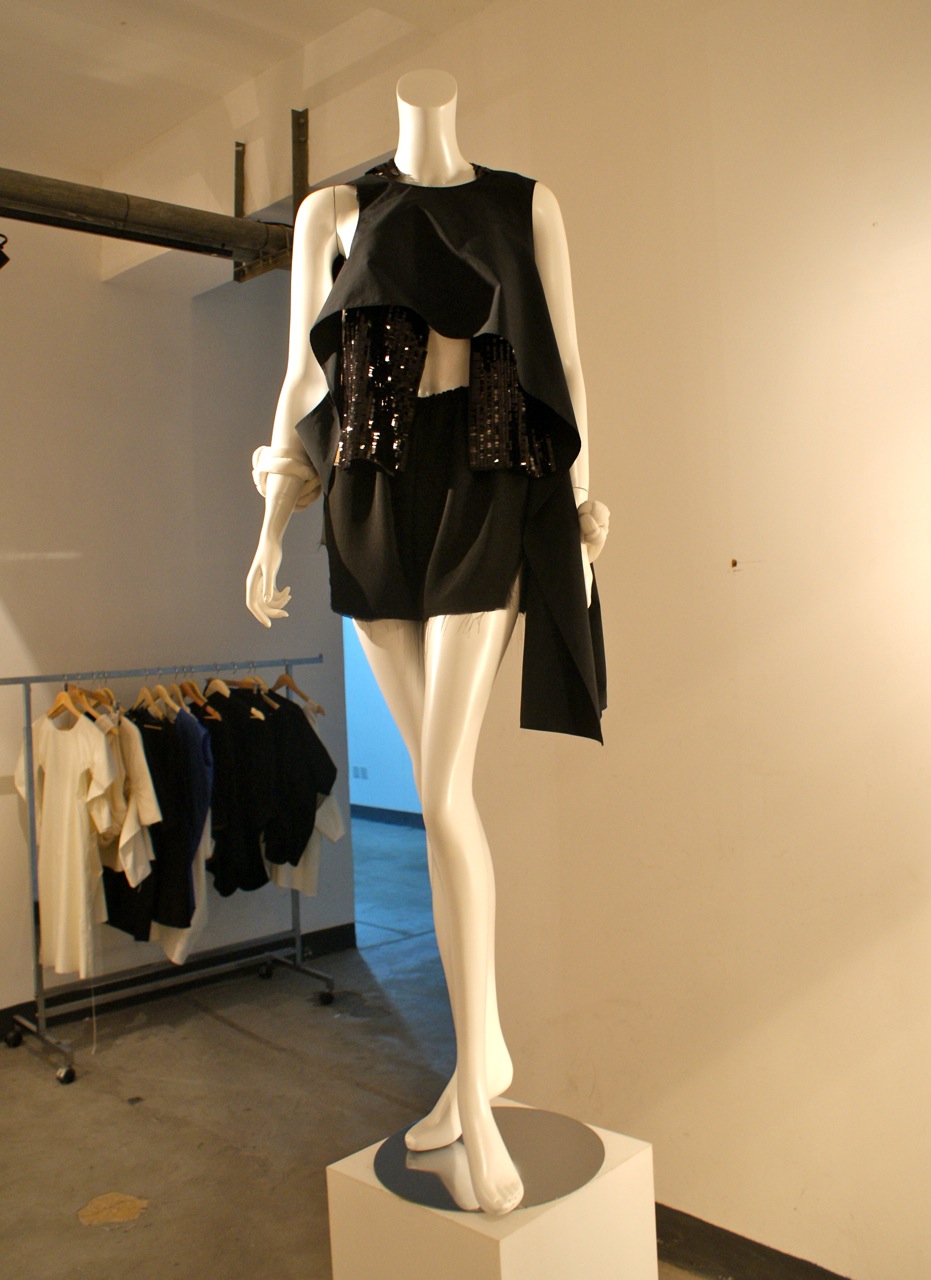 Describe the brand Alexander van Slobbe in 3 terms.
Simple, elegant and pure colours.
What do you think of Shanghai's fashion, compared to Holland's?
I love the fashion here, especially the old people on the streets. Unlike most Dutch people who are keenly fashion conscious, the people here don't think too much when they dress. It could be a cardigan, with a knitted tank top, cotton trousers, what their outfit suggests is a sort of indifference. To me, this is very precious, beautiful and unique. I also like how the old people boldly dress in all sorts of colours. You don't see this in Holland.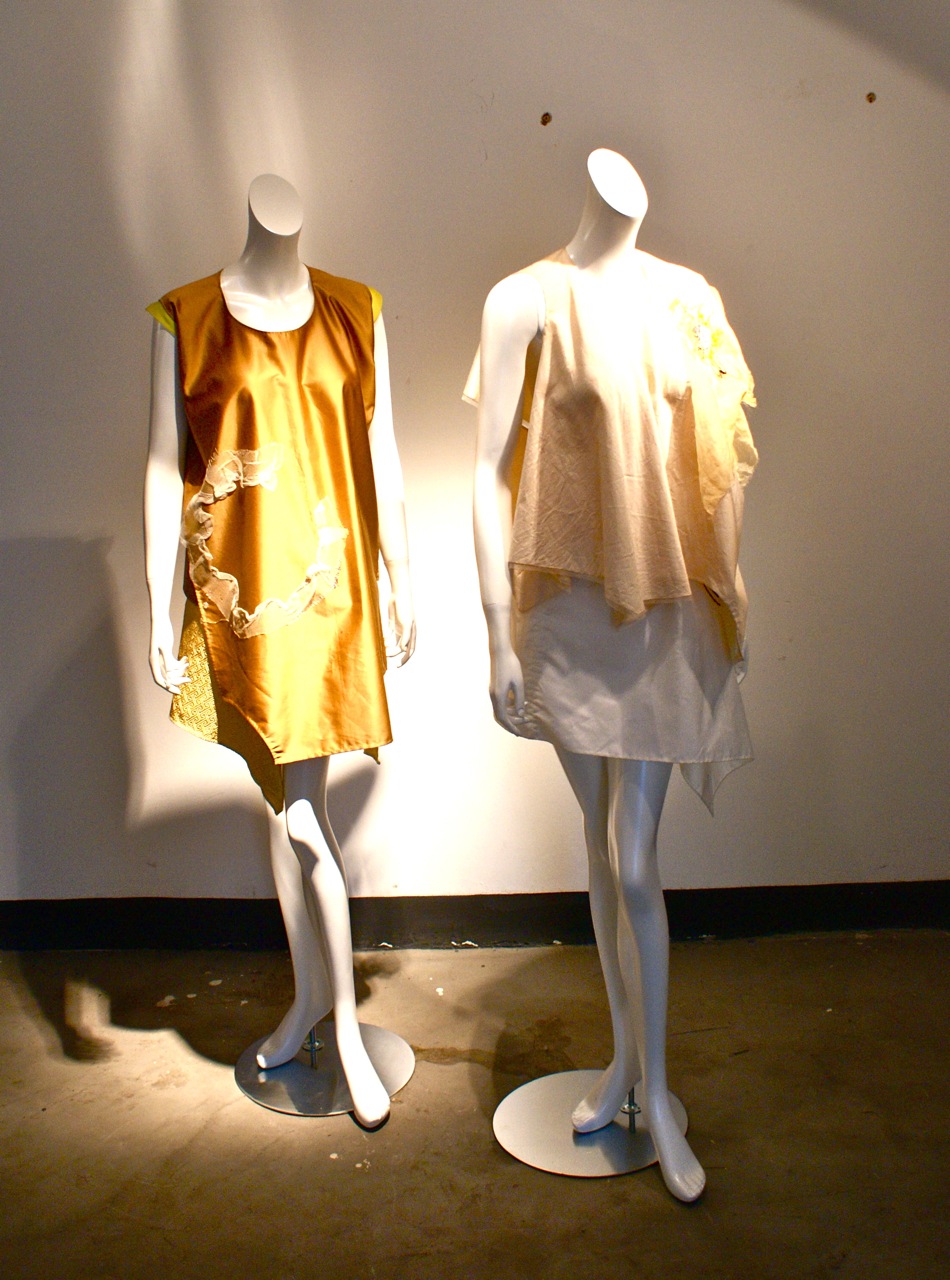 What do you feel about Shanghai?
I like Shanghai a lot, especially the cuisine. Chinese food is just too good. Thirty years ago, when I was working in Hong Kong, I came here, but the Shanghai now is completely different from back then, I don't even recognise it. I also love Chinese people. They are very friendly and helpful.
Could you tell us something about the clothes you're displaying in this show?
They're not the products of my excellence, but rather, the outcome of the collaborative efforts of these ten young Dutch and Chinese designers. They've worked hard together for 3 weeks to bring us this beautiful spring and summer line. There are altogether 20 individual pieces here, and the inspiration has its roots in golden age Holland and traditional Chinese embroidery and textiles.
Alexander van Slobbe Fashion Show
Date: 18th – 27th May 2010
Place: The Dutch Cultural Centre
Address: Pavilion 800, 800 Changde Road, Shanghai
Tel: +86 150 2657 5312
http://www.2010dcc.com
Text: Hailey Meng
Translation: Evon Too

[Help wanted]
Inviting volunteer staff / pro bono for contribution and translation. Please
e-mail
to us.