2009 was an impressive year for art-pop, Brooklyn-based band Dirty Projectors. Their single 'Stillness is the Move' seemed to be streaming on every indie music blog imaginable and the band received amazing press for their harmonic melodies, eccentric riffs, and joyful beats. Dirty Projectors frontman and songwriter Dave Longstreth has managed to create nine very distinct and inviting tracks on Bitte Orca and he is finally getting the recognition that he deserves.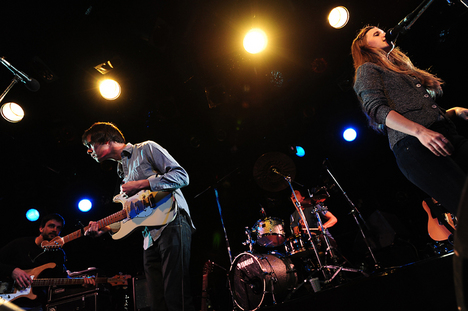 Dirty Projectors played their first show in Tokyo last week and it is safe to say that the audience at Shibuya's Club Quattro got their 6,000 Yen's worth. I had a chance to sit down with Longstreth the day after the show to hear his reaction to playing in our city.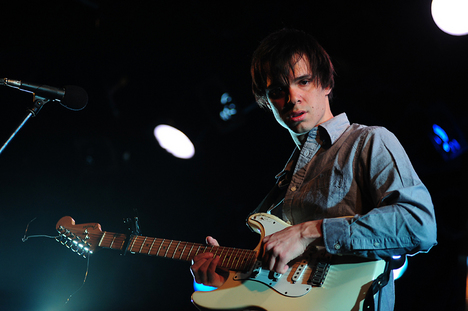 You played in front of your first Tokyo audience last night, what was it like playing to a Japanese crowd? Was it different compared to U.S. crowds?
It was really different. The crowd last night was very attentive. I think that New York crowds are notoriously upbeat. I felt like we were on a different order of magnitude playing here.
Yeah, Japanese crowds tend to be extremely quiet in between songs…
It can definitely be a little awkward. I feel like if a hair fell off Amber's head, you could hear it drop on the ground. It was intense.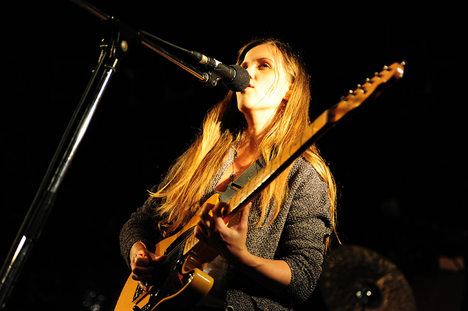 There was an interesting mix of people at the gig as well. I saw a few Japanese business men in suits dancing along!
Awesome. We went to this bar in Harajuku where the lady serving us beers knew us once we told her who we were. She owned Rise Above.. which was surprising!
You mentioned that Tokyo is a great place to finally visit. Did the reality of the city meet your expectations?
Yeah! Everybody from America has a picture of Tokyo in their head from what we have seen in films and we think 'no, it can't actually be like that'… but it is. We've only been around Shibuya and Harajuku so far but it's amazing. We got a bunch of food at the Tokyu Food Show, under Shibuya station. Fish, dumplings, octopus balls… it was pretty surreal.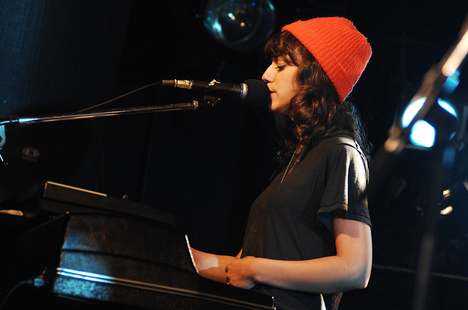 You've been on tour for most of last year and this year, where has your favorite venue been to play so far?
I really enjoyed playing at Disney Hall in Los Angeles a couple weeks ago. It was a great vibe.
Dirty Projectors used to be a collective of revolving band members and now you have a permanent group. Tell me about your current members and how you met.
I met Nat when he was opening for Kyle Field's band Little Wings in 2004. And I kept crossing paths with Amber on tour because she was in another band, we became friends and she joined DP when she moved to New York. Angel was playing music in the same house where we recorded Rise Above and we became close through that. You just meet amazing people, become friends, and create projects through common interests.
You received tons of recognition on Bitte Orca. Did you expect to gain this much success?
No. It was just this private thing we labored on for a really long time and it suddenly became public.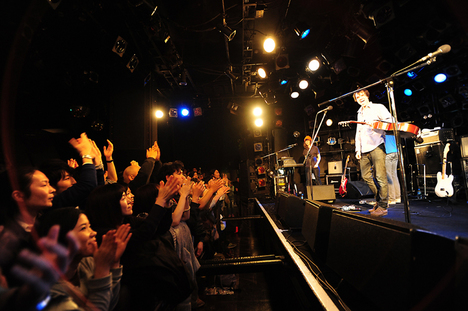 What is your favorite song to play live?
It varies from show to show. Knotty Pine was really fun to play last night, I enjoyed it.
You are based in Brooklyn, which seems to be the mecca for experimental bands. Do you think living in New York influences your sound?
I just make the things I make, not too much thought of location goes into it. But I've been living in Brooklyn for about 5 years and being in New York City is like living in the internet, everything is accessible, all the time.
What band(s) have inspired you the most throughout your career?
The Beatles. Favorites are hard though.
Are you currently working on any new projects?
I'm writing a lot of songs. I don't know what they are for just yet. They are just scattered melodies for now.
Text: Monika Mogi
Photos: Teppei

[Help wanted]
Inviting volunteer staff / pro bono for contribution and translation. Please
e-mail
to us.