Guillaume Salmon is PR for colette since more than 5 years, enjoying to be in the middle of different culture and microcosms… From the west coast of France, he is a Parisian since ever and for ever for one reason, because Paris is Magic!!! He will be proud and glad to relate to the colette way of life and here, lists his favorite finds from colette month after month.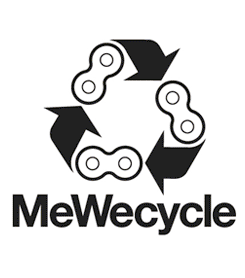 MeWeCycle curated by Karta Healy
June 2nd to 20th, colette presents MeWeCycle, a project curated by Karta Healy featuring a collection of designers' work, based on their love of the bicycle and creative-recycling. A global movement that reduces landfills and brings waste to life. "There is no recycling without cycling and no cycling without recycling…"
Available products, among others: Furnishings by Andrew Lang made of frames, by Richard Liddle made of recycled plastics, by Giles Miller & Darrion Wang made of cardboard, by Marie Christophe & Barbara Gilhooly made of metal, by Nick Rawcliffe from skateboards, by Sam Baron from wood ; Lighting by Michelle Brand & Joanne Riddle made of plastic bottles, by Lucy Fergus made of rubber silicone, by Lizzie Lee made of vintage lace and industrial sacks, by Lucy Norman from books and plastic bottles and by John Wishcuson from aluminium; Clothing by Ryan Frank from office furniture, by David Guarino and by Sonjia Norman from Kimonos, by Jeremy May from mixed paper; Bags by Tamara Fogle made of vintage grain sacks, by Marcella Foschi from cassette tapes, by Koji Kanayama made of bicycle parts, by TingLondon from seatbelts and by Karta Healy from sails and parachutes; objects by Bomdesign made of Tetra Pak, by Kumvana Gomani made of pastic tubs and bottles, by Sante Kim from sake bottles, by Hannah Lobley from newspapers, by Graham Noble from computers and by Caroline Adriaansche from packagings… ESHOP
With the support of smart: smartEcolette window window, June 15-20, will feature exclusive limited edition products created by 5 designers – Andrea Crews (Paris), Opening Ceremony (New York), Lala Berlin (Berlin), Wood Wood (Copenhagen) and Melissa (Sao Paulo) – inspired by the smart concept of sustainable urban design.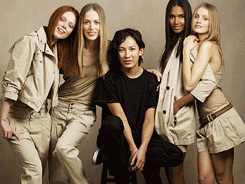 Gap Design Edition
Gap launches the third edition of Gap Design Edition, a collection of limited editions created by Alexander Wang, Albertus Swanepoel and Vena Cava (made of Lisa Mayock and Sophie Buhai). These are the winners of the 2008 edition of the CFDA/Vogue Fashion Fund Award for young american design. Gap offered to each designer the opportunity to work on their signature " Khaki ", THE iconic Gap beige coton pants. Get pieces among the wide variety of jackets, dresses, trench and hats designed for the occasion. Each garment reflects the personality of its designer but stays true to the Gap: classic and casual. Premierers next June 12-15 at colette.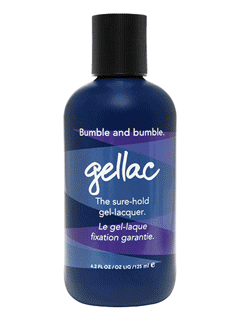 Bumble & bumble Bb.gel and Gellac
Bumble & bumble premieres a modern take on a styling classic; Bb.gel and Gellac. In search of a fine sculpting gel, Bumble and bumble creates Bb.gel featuring four perfectly-proportioned components: flexible strength, spreadability, shine and memory. Bb.gel holds firm all day or may be brushed out into free-flowing forms. Gellac -as potent as it sounds- freezes shapes with a lacquer-hard, glistening finish. Great for intricate, expert work and just a dab works for everyday styling.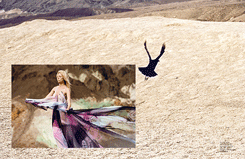 Magazine Paris LA
This second issue of magazine Paris LA, check out the silkscreen poster "Young Patriots" by Gardar Eide Einarsson and Oscar Tuazon; Writing with "The Poet Upstairs" – Anh Do conducts an email conversation with her neighbor John Tottenham- and "Speed And Politics" – Eileen Myles talks with Ariana Reines on the phone over three days. For Fashion: "Like Soaring in the sky" – Rodarte by Todd Cole, "Stop Breathing" by Cedric Rivrain and "Uninterrupted Variations" by Johan Sandberg. Photo is "Blast of Silence" an essay on La by Hedi Slimane accompanied with an interview and "And by we I mean you": Cowboys and nudes by Josh McNey. Finally, Music with "In bed with Lisa Li Lund": an afternoon in Paris with folk songwriter Lisa Li Lund as well as "The B suite": Krazy Baldhead new album is the crown jewel of the Ed Banger label.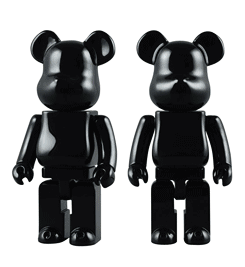 Be@rbrick Karimoku Wood Piano Black
Karimoku is one of the most prestigous Japanese wood manufacture. After a first serie of Be@rbrick Karimoku Wood , here comes this Piano version that has think black urethane coating on the surface, giving it this heavy and deep gloss black effect. This 400% Be@rbrick Medicom Toy is an almost semi hand-made piece and will therefore be produced in very limited quantities.
Text: Guillaume Salmon from colette

[Help wanted]
Inviting volunteer staff / pro bono for contribution and translation. Please
e-mail
to us.