The tire has a destiny to end up as waste, but there is a new future for the tire…to be reborn as SEAL. SEAL is a product brand which finds different possibilities for materials that will inevitably be discarded by recycling them and reusing them as a new product. I would like to introduce the idea of SEAL as well as including an interview with Mr.Horiike, the representative of Mondo Design.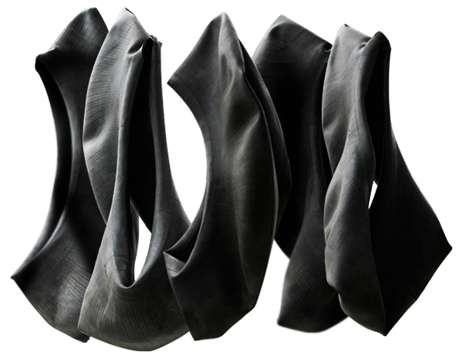 Speaking of recycled bags, we're reminded of the Swiss messenger bag "Freitag" which is made from used truck tarps. People might set picture in their minds about this bag as being a casual because of the colorful color variation.
The bag we introduce here is a stylish Japanese bag developed by the SEAL brand, which is made-up of a reused tube from an abolished tire from a large truck. The matte texture of the tire tube made the bags look like nubuck products at first glance. SEAL brand adopts the characteristic of making durable materials from waste. Let's see how this brand came into existence.
How did you start to develop the SEAL brand?
I always had an interest in the environmental field and started thinking about how I could do something within the field. When I was thinking about environmental business close to the general population, I got the idea to develop products from reusing waste. Finally, there were prospects for manufacturing, and I thought that it would be better to create a brand product and group that supports ecolife.
The main item of SEAL are bags which are made from the tube of abolished tires. Could you introduce some of those products?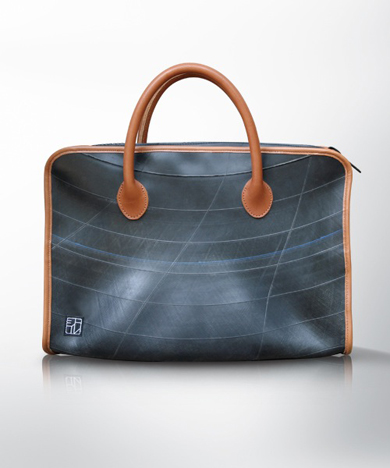 "Business bag"
This is an initial product after the establishment of the brand. But it still achieves great popularity.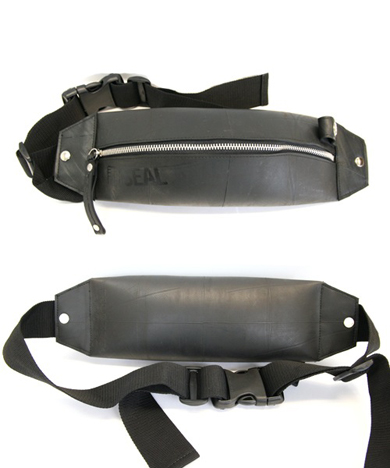 "Body Bag"
Stylish bag which achieves popularity among the younger generation.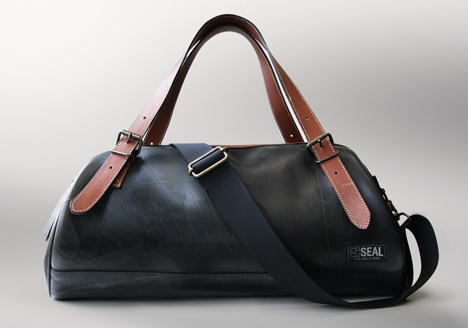 "Boston Bag"
This is often out of stock because it requires high skill and does not allow for mass production.
What is the merit of reusing abolished tires as the material of the bag? Also, what kind of merit does it bring to our environment?
While a car is in motion, the tube of the tire sustains the cars high temperatures, which is like several hundred degrees due to the friction. This material is made to withstand such harsh conditions for a long time. The strength of this material is one of the merits. Also, the tire tube is waterproof and shock-proof having a thickness of 3.5mm. As a merit to the environment, reusing 1kg of the abolished tire tube reduces 2.1kg of carbon dioxide; this calculation came form the idea of thermal recycle – when we incinerate 1kg of the waste, it produces 2.1kg of carbon dioxide. Moreover, our aim is to be a starting-point for people to start thinking about the environment and ecology by knowing about and using SEAL products.
Is there any hard point in the manufacturing process of the recycled bag?
Cutting and washing. It was hard to create a routine for each process, such as the sewing process. There was never any instance making products out of such materials, so it took almost 2 years to find the most efficient ways.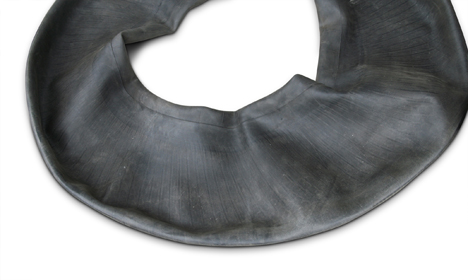 People might care about the smell of rubber. Is there any smell?
After several washings with water and weak detergent, the smell of rubber is reduced quit a bit; however, you still might notice a slight smell of rubber after you purchase the bag. As you use it the scent will be disappeared almost completely.
Are there any other materials you could recycle instead of abolished tires? Or are there any other materials you are interested in recycling?
As a commission from another company to develop some recycled items with various materials such as a cask of wine and scrap parts from other products. I cannot give you the details because it is still under development. I'm always fascinated with materials I can feel history from.
What is your upcoming plan?
We are planning to increase the product categories and to advertise our brand and products to a greater number of people. We'll also collaborate with other shops and manufacturers actively.
SEAL brand also has an activity called "1product for 1tree", a customer receives a seedling of MONGORIMATSU (a species of pine tree) with every product purchase. When we were considering how general users could get involved and feel closer to the environment and more concretely, the idea of this activity came up. As the seedling grows, it absorbs carbon dioxide and springs up more.
Text: Mariko Takei
Translation: Fumi Nakamura
[Help wanted]
Inviting volunteer staff / pro bono for contribution and translation. Please
e-mail
to us.