Over 200 works of contemporary illustration and graphics.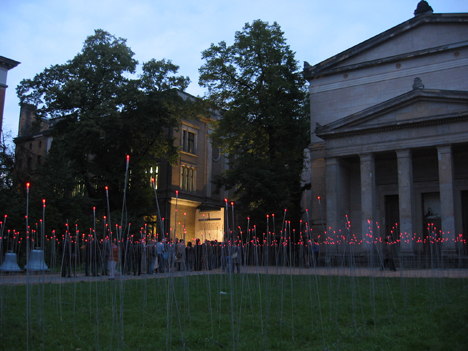 Illustrative 07 has been holding at Berlin. This year is the second time and it has already decided that sister event will be holding at Paris from November 2007. It is expected that this event will be seen many people more and more. At the main hall we can see more than 200 works of contemporary works which are made by the pioneer artists in illustration and graphic fields. Besides, there will be lectures and performances by those artists every single day.

The first day of the event on August 31st, I have visited at Villa Elisabeth where the event place located. The illustration with the light emitting diodes was held at counter yard made me even excited for the event. It almost seemed the view of a yard which has lighting bugs at the same distances.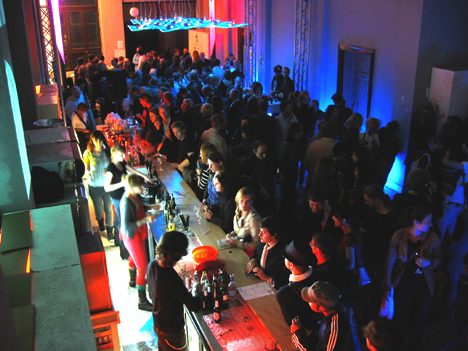 I was finally able to get into the event place, no matter how the line to the entrance was long. The main hall on the ground floor was illuminated with multi color light and seemed like some club. I was almost wondering if there is the right place to come.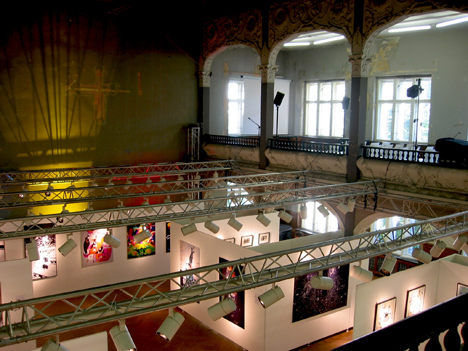 After going through the small door at the side, the exhibition has been launched at last.
I saw many 2D and flamed works, there were few of 3D which used up the space than I expected for ordinal art events. It was actually good and new to us since we could enjoy each works.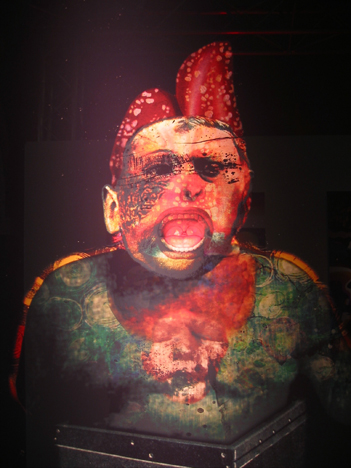 At the event place which goes through to the 3rd floor, first of all I was fascinated with the work which seems like taking off the brush and adds the mouth from Fancis Bacon by Fancis Supiot. He studied graphic and have been working at Paris, he usually collage the images which picked up from medical science books and biology books on the computer and make the images emerged on the dark screen. As compose puzzles he models the images on the computer and ultimately makes them as human shapes.
Those graphic made me shocked with their lively colors and esthetic, at the same time they have morbid moods.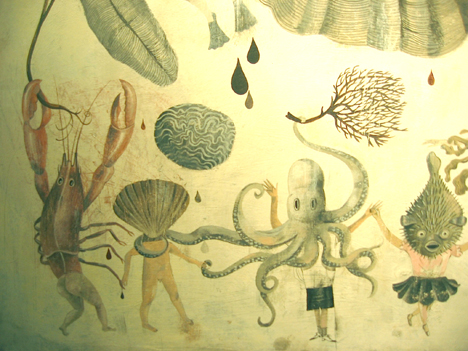 Since these days we might have been in the floods of graphics by computers, when we care about manufacture works they make us even refresh our eyes.
Olaf Hajek is one of the visual artists who works in Berlin. His works which human and view are coming up randomly seem like one scene from some B movies. Even though I mentioned human, they wear masks, octopus, and even long-spine porcupinefish. They stare us with some mysterious messages. These motifs which are in the middle of two concepts which are reality and imagination, seem to be able to reborn them as some actors on his stage by his magic hand. I could picture in my head that they are whispering something. Spontaneously I think of his nick name, Magical-Realist.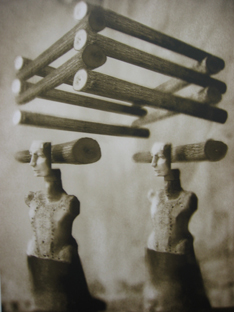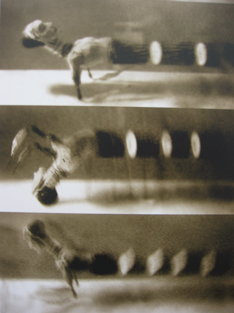 There is one more artist who we cannot miss. Lars Henkel who was born in Rome and works as an illustrator in Berlin. He uses basic expression techniques and mixes drawing, sculpture, and photograph on the computer. It seems like it is under cover of mist. The pictures are not out of focus. The Dolls which reminds us greece sculptures (most of them don't have arms) appeared with beautiful black and white shade, and created a blank scene surreally. We can experience even more elegantly, like a Japanese sculptor Katsura Funakoshi lent Jan Švankmajer his chisel.
Overall, I think I found the tendency that they have goo balance with mixture of warmness of handwork and mind of computer. If one of them was lost, probably we lose our balance. The works seemed even much stronger than the ancient decoration of the pillar or ceiling which remain.
Illustrative Berlin 07
Dare: 31st August – 16th September 2007
Place: Villa Elisabeth
Address: Invalidenstr. 3, 10119 Berlin (Mitte)
Illustrative Paris 07
Date: November 29th – December 9th, 2007
Place: Espaces Commines
Address: 17, rue Commines, Paris
Text and photos: Ayako Yamamoto, Kenichiro Taniguchi
Translation: Yukino Kotake, Junko Isogawa
[Help wanted]
Inviting volunteer staff / pro bono for contribution and translation. Please
e-mail
to us.