The magical, ARTROOM in Roppongi is a new gallery opened early in 2006. We already cannot take our eyes off this gallery. Because all exhibitions they offer are enormously attractive with the delicate and superb sound of the word "magical". Placed in close to a commercial gallery leading the scene of contemporary art, this gallery draws the line against it. This is no wonder since the curators are very interesting.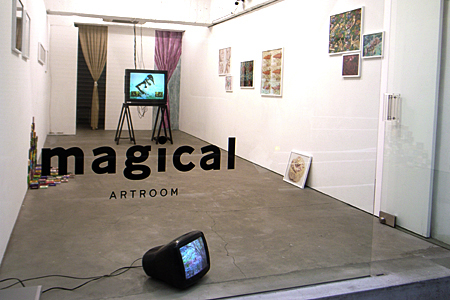 Kentaro Ichihara, Satoshi Okada, Shigeo Goto, Hiro Sugiyama, and Hitomi Yoshii. The place to discover new talents by critic x collector x editor x designer x gallerist, that's the magical, ARTROOM.
The current exhibition "WORM HOLE" is a group exhibition by flesh and new artists who haven't exhibited at other commercial galleries yet. All is the artist who creates works we are charmed by the first impression, and paralyzed with fright by knowing the process,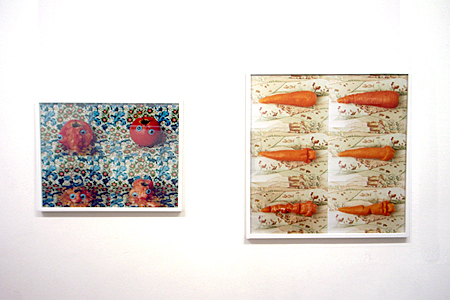 To decide the enormous artist to introduce, 5 curators often start quarreling at the meeting. If it's big seller or not, strong artwork or not, or "magical" or not. The genuine new artist, who makes a hit with the curators having each point of view, will send his/her works to Japan and to the world after through the filtering.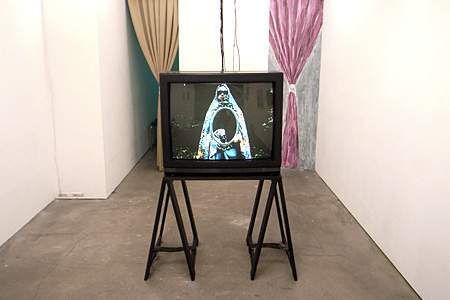 This 4th episode features a combination between a photographer Yumiko Utsu and an artist COBRA. Utsu's pictures show dreaming images like Mandara by cat food, carrot modeling penis, and candy like embryo. And COBRA's images with beautiful collage. The strong two works meet here and create an unforgettable installation.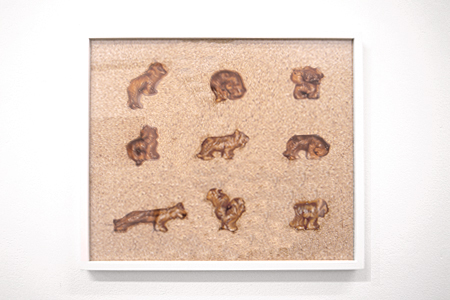 The gallery's manifest states the following.
"Everything is difference; and each difference is linked to all other differences. Thus, when one changes, all the rest will necessarily change. Among differences, separation and fusion are repeated. We believe in a fluidly unfolding labyrinth woven from intimate ties; in other words – the immanent world. The conditions of this world are definitively different from the external world, which is inevitably defined by physical causal relations. There, immeasurable marvels, just like magic, await us."
The strong inner part suddenly appears on magical as an interface. Therefore, you can see there "now". And now, the art is surely interesting.
In the mid of this month, "MAGICAL MAG" designed by Enlightenment will be also released. Getting across medias in a good tempo, magical convincingly questions in the way of magic. We cannot take our eyes off the fantasies they will offer in next year.
"WORM HOLE episode4"
Date: November 18th – December 16th, 2006
Open: 11:00 – 19:00 (Closed on Sunday and Monday)
Place: magical, ARTROOM
Address: 6-8-14 Roppongi, Minato-ku, Tokyo
Tel: +81 (0)3 3470 3750
http://www.magical-artroom.com
Text: Yoshihiro Kanematsu
Translation: Yurie Hatano
Photos: Yoshihiro Kanematsu

[Help wanted]
Inviting volunteer staff / pro bono for contribution and translation. Please
e-mail
to us.