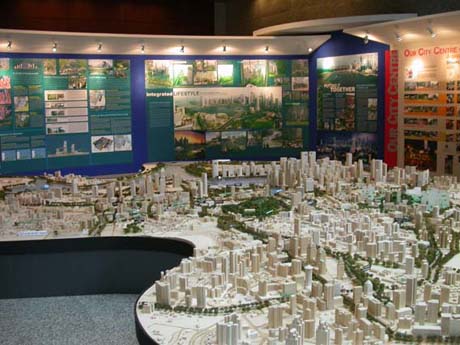 How does one go about planning the city? How does one fill the city? What makes a city? Vast numbers of people? Monuments? Vibrant array of activity? Spaces house activities, promote visibility and create interaction. In a time where Singapore is striving for design excellence, 20 under 45 pays tribute to twenty locally registered architects below the age of forty-five. Giving credit to those who add onto the framework of the city, who aspire to improve our existence.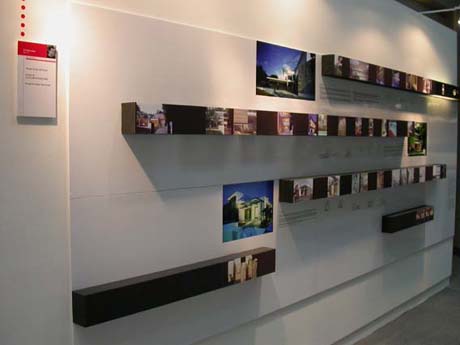 Displaying an array of projects, ranging from where we live, where we shop to where we pray, 20 under 45 bring new perspectives to urban design. URA also known as the Urban Redevelopment Authority plans the macro design of this tropical island city. Where we shall eat, where we shall rest, in what direction we shall walk towards the MRT [local subway]. All whom of which are meticulously planned. In come the micro planners, the architects who make life all that more interesting, all that little more inspiring.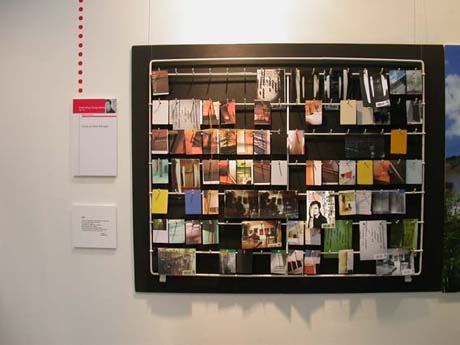 Wong Mun Summ's [WOHA Architects] latest project The Church of St. Mary of the Angels has created a local stir in the architectural circle with its bold use of materials and the creation of gentle spaces that bask in a display of light to set a tone to worship God. Based on the traditional practices of the Catholic Church, the design takes a modern communal worship, translating the rituals and regulations of the Vatican into functional yet sensitive spaces to reach out to God.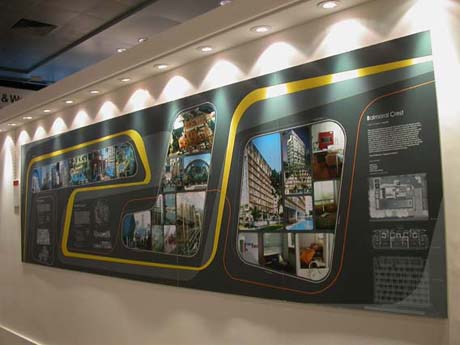 Tan Kok Hiang's "FORUM Architects" angular roof and facade treatment become traffic stoppers in a sea of traditional shophouses. A brief for a modern building has led to the creation of a modern day shophouse. Exposed concrete and steel are a stark contrast to her plastered, painted, timber counterparts. Yet a balance for views and quality of space become design features to enhance one's experience of space.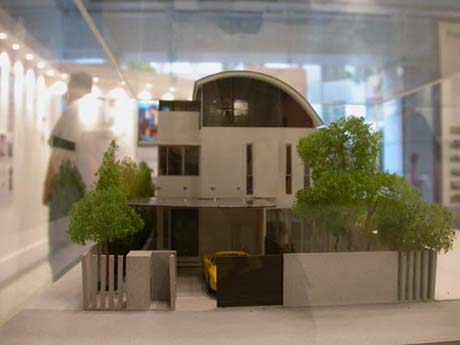 Randy Chan's "Bud" takes a more "artistic" approach. Looking at the installation as a design informer for his project, the spatial treatment for installation art brings to mind treatment for human existence. We live in poetry everyday. It is up to us to see the beauty. "Part of an installation. Dark nights and white days. It sits on a forest of green bamboo, in a position of repose, symbolizes the beginning of a dream, like the anxiety of any dream, we are unable to capture the slow space, hence the attempt to quantify is as a solid object, to freeze the moment in time and space."
The city is filled with gems to be uncovered, pockets of familiar places filled with familiar people, a vibe that makes the experience of your city so different from others and from itself if these did not exist.
20 under 45
Date: March 26th – April 30 2004
Place: The URA Centre
Address: 45 Maxwell Road, Singapore 069118
www.ura.gov.sg
Text and Photos: Fann ZJ from npsea Enterprise
[Help wanted]
Inviting volunteer staff / pro bono for contribution and translation. Please
e-mail
to us.