Atehaca is a project which started last summer by Toshiba and an architect design production called Intentionallies. They are going to introduce five new products (an IH rice cooker, an electric microwave oven, an electric oven, a coffe maker and an electric pot) in spring 2002. The project has been carrying on with a lot of energy in order to produce the electric home appliances which are able to express themselves as furniture with dignity in a dining room. The reason for using 'Atehaca' as a name of this project is that this word means elegant and beautiful in old Japanese.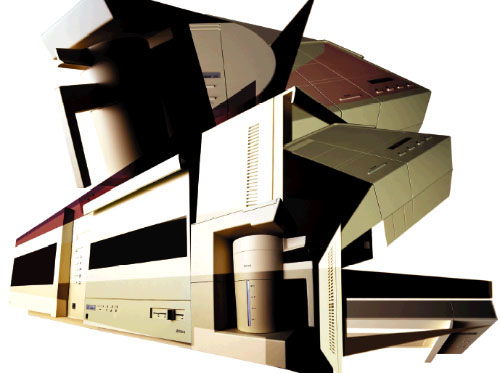 The project has started with the three concepts: beautiful forms like plates, colours which make meals look delicious, an elegant dining space with the electric home appliances. Many ideas had been put into the products, such as using a pictogram as a switch sign and designing a package which can be used as furniture afterwards. This is a new challege to the new ability of the electric home appliances. The exhibition of this project had been held at Version Gallery in Harajuku during Tokyo Designers Week from the 11th and 31th of October. This is the interview with Mr Shuwa Tei, who took charge of producing, concept working and product design at Intentionallies.
How was the project founded?
I had got an offer from a young officer at Toshiba to persuade the company into starting this project. I first thought it was just his hope but he had a strong superior who was backing up this idea. LIke this we started to have a dream of making a new style electric home appliance. That young officer was interested in the acitivities of Intentionallies, that's why he came to me. I, personally, had been having a dream of designing a living space as a whole including an electric home appliance. I had been thinking that I would like to design things without sticking to something, such as buildings, interior and furniture. However, the situation is quite difficult for people, who are specialised for architecture like me, to produce an electric home appliance from a well known company, because many tasks are subdivided very much. It was last year when we started to build up the ideas and the means how to carry on this project specifically. The final plan had been decided this spring.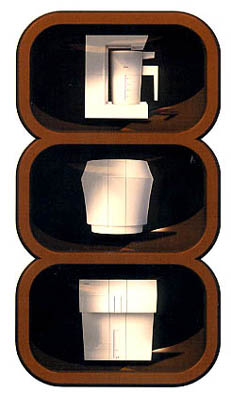 Was producing an appliance with functions as a machine and design a big challenge for you?
I was able to accept this project as a usual one, because I had been doing architecture and interior with thinking of functions and design. In the case of an electric home appliance, however, I needed to follow the different rule. In architecture, there is rule like caring about rain and others, but that rule is not acceptable for the electric home appliances which are used in daily life. The mold should be tapered on the process of producing materials for an electric home appliance. Moreover, it should be safe not only for babies but also for everybody. It should look nice for eldery people. The law and regulations are considerable points when the products are made, too. We have to think about the strength for heat or easiness for cleaning when it gets dirty as well. For example, I had had a image of using a transparent coating but there is none which is strong enough for heat at the moment. Also, we needed to pre-test the coating 20,000 times to know its strength, because the product should be strong enough to endure damage. As an option, it is possible to change the shape of poduct to curvey. If you see the coating of the electric pot, it stands out but I wanted to put it into the product. As this case shows, there are difficulities and limits in design, but I find it really enjoyable.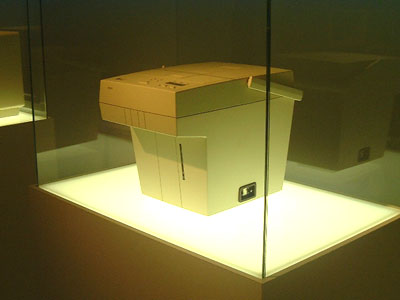 Would you like to expand your project to other electric home appliances?
Of course, I would. But only if after this project reaches success.
Read more ...

1
2
[Help wanted]
Inviting volunteer staff / pro bono for contribution and translation. Please
e-mail
to us.