Preloaded is a design collective specialising in digital media consultancy and creativity. Based in sunny Hoxton in the East End of London, the Preloaded team is strictly multi-disciplinary with their backgrounds in film, music, print, fine art and game design contributing towards an eclectic output. Also well known for their comprehensive design portal 'linkdup', Preloaded continue to push the envelope whenever pushing pixels.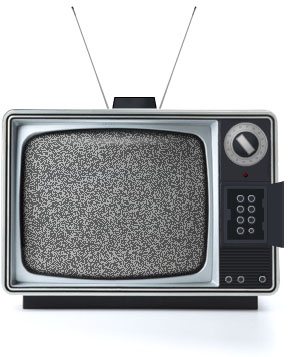 How did you derive the name, Preloaded ?
This took a long time, lots of meetings in bars and use of dictionaries and thesauruses. We came up with huge list of potential names, pages and pages of them. Most of them were based on emotive, tactile words the rest were related to computer games. Preloaded won out because it sounded familiar, it implied a certain readiness and the domain was still available.
Could you introduce yourselves? For those who don't know much about preloaded and your works…(including staffs, clients, service etc.)
Paul Canty: Having graduated from St.Martins college, where he specialised in fine art, Paul moved into digital media seven years ago. He has worked primarily in creative production, team direction and new business. With a strong agency background and having worked on many international accounts, Paul contributes invaluable brand strategy know-how to the Preloaded team.
Rob Corradi: Rob majored in film at university before moving into new media via motion graphics. He has over seven years industry experience behind him, developing online presences for a diverse range of major offline and online brands. With work featured in numerous interactive design publications and journals, he has also picked up an International Monitor Award and several Campaign new media awards.
Garry Samett: Garry's background also lies in film and video production, he entered the digital arena through non-linear editing. A designer of ideas, rather than of images, Garry's areas of focus are conceptualisation, coding and project management, skills which he gained through experience and his Masters Degree in Design for Interactive Media. He has been in the digital media field for six years now, and has worked on award winning titles that have professionally netted him BIMA and Revolution awards and academically a MILIA New Talent award.
Simon Oliver: A graduate of computer science at Bristol (for which he won a government bursary to fund his time there, Simon has just completed a course at St.Martin college to develop his creative thinking. Specialising in coding across numerous platforms and programming languages, he uses his technical skills to experiment with animation, audio and interaction.
Phil Stuart: Phil graduated in 1999 with a first class degree in visual communication. Trained as a graphic designer much of his work has been exhibited around the UK including the Gynamisum in London, the OXO Tower and the Lighthouse in Glasgow. His love of music and games initially fuelled his move into interactive design and he subsequently won the RSA student award for a mixed-media project before completing his degree. He joined preloaded just after it was formed, having won a Campaign award for his past online brand development work and having just completed early in-game visuals development for Pysgnosis's
forthcoming PS2 title Wipeout 4.
Preloaded's services range from brand development and digital consultancy through to design and build. The focus is always creativity, so really the medium doesn't matter, but specialising within the digital arena. Preloaded's clients range from large multi-nationals to arts groups.
Here's a selection of recent clients and work.

Other projects that the members of Preloaded have worked on in the pre-preloaded;
CD-ROM: Numerous CD-ROM titles. Martial Arts Encyclopedia, Hasbro Electronic Sales Tool.
Art installations: Using film video and multiple computers with Gillian Wearing, Sam Taylor-Wood, Graham Gussin as well as personal projects.
Film and video camerawork: Film and video work for the BBC; Blue Peter and Allo Allo. Numerous corporate videos. Video production and editing on documentaries as part of Despite TV film co-op.
Touch screen kiosk games: For Hasbro; Connect 4 and True of False
Interactive TV: Chicken Tonight. Ford iTV
Video games: Wipeout4
Other current and past Preloaded clients include MTV, Nike, Coca-Cola, EMI, Mother, XBOX, Codemasters and the BBC.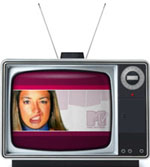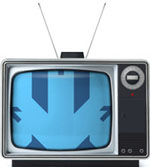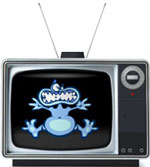 Let me ask about the initiation that made you start doing artwork, and how long have you been working on the web?
Preloaded was established to try and push the envelope a little further whenever pushing pixels, and though we may have missed the dot.com boom we're not sorry we did, as we've been allowed to work in ways we would have been unable to achieve within traditional or larger new media agencies. The stifling of creativity at larger organisations was key to our need to set up our own company. Garry, Paul and Rob had all gone through the traditional agency route and become increasingly frustrated… though those years were a good training ground for developing the necessary skills.
If you employ some designers, How do you hire them or decide for collaboration?
As our combined experience in digital media has meant we've worked on many different projects and with many talented people, these contacts have a broad range of skills across all aspects of new and old media. Through linkdup we also have access to and communication with some of the most talented people in the world. If we feel the needs of a project are best met by using people who aren't full time employees of Preloaded, we engage specialists for the duration of a project or for particular areas of a project.
For example, in our recent project for Coca-Cola, we commissioned the sound designer Nigel Harris to create the full audio experience. We work with people we know and trust who are accomplished and professional experts within their respective fields, and it means we can tailor the best team possible to work on specific projects. This is a definite advantage we have over larger agencies, which we explain to our clients up front as a positive working practise.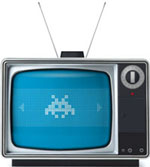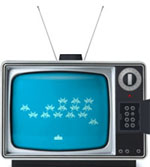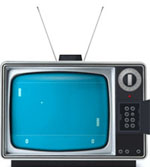 Explain about the (technical) process of making your works, distinguished clients from yourselves.
As the number and size of the projects we take on grow, we are constantly developing our ways of working, implementing processes to make things run better – it's something that not all companies do, which is incredible on reflection. This means that we can work to these systems and can constantly learn from both our mistakes and our innovations, and constant improve the workflow and work itself. Technically, as far as the software and hardware tools we use go, these vary. It has turned out that most of this year we have worked on Macromedia Flash based web sites. We have found that for us, working on the functionality (the programming) of a project either before or at the same time as the graphics is the best method. This means that even if form doesn't follow function they can meet happily somewhere in the middle.
Tell me about your recent works. Any special works or ongoing project?
Preloaded have created the new on line habitat for quirky film and video producers Hammer & Tongs. They are best known for their music videos for Blur, Moloko, REM and other music artists, and are currently moving towards feature film production.
The concept behind "Tongsville" is a simple one. It's a strange place, a city that's shady both sides of the street, intended to visualise the strange things going on within the ideas and works of the Hammer and Tongs team. We have been responsible for the creative concept, design, and build.
The main city is Flash based and is a microcosm of life. The weather in the city is set to be the same as that in London, using a backend system that regularly collects accurate satellite weather reports of London, so if it is raining in London it will be raining in Tongsville. The length of each day and night and even the phase of the moon is calculated using the longitude and latitude of of the real Hammer and Tongs' offices. It's like an online version of the old game Populus or Sim-City, but connected to the real world.
You can watch or interact with the city and citizens in this normal mode or enter if you can enter "God Mode" and start playing with time and the elements. The site rewards those that spend time in the city, with a host of random events taking place according to the time of day and what the user interacts with. Investigating the buildings will take you to sub-sections where the public can talk with Hammer and Tongs, see their latest videos, catch up on news or buy branded merchandise.
Besides the front-end, there's a browser-based admin system which allows Hammer and Tongs to update all key aspects of the city and it's buildings from anywhere in the world, a useful facility for Hammer & Tongs with their jet-set life-style. This means they can update content in the cinema, the newspaper and many other areas of the site whenever they like.
The concept of the scrolling city allows for expansion in the city in the future. This maybe funded by partners and third parties who can buy space currently under construction and commission a new development from us, the architects, or or move into one of the existing empty buildings.
This project shares values with all of Preloaded's work in that at first the site might appear to be simple, but the complexity underlying the Flash and the back-end for the project is busy doing things but is always transparent to the user.
Another recent site was created to develop an online brand presence for Alive, a new soft drink from Coca-Cola. The site, which is part of an integrated campaign targeted towards 12 – 16 year olds kids, focuses on providing immersive interactive content featuring competitive games and toys, created to measure how "Alive" users are. The games were created to be fast and frenetic and designed to appeal to adults as much as the target youth market. If you're familiar with the game "Bishi-Bashi" you'll get the idea…
One or two player games make up the core of the site, where users can compete against the computer, or a friend using the same keyboard. Games can be played individually, or users can enter the tournament section, where random games are thrown out in quick succession.
The site is essentially a mini OS, generated entirely using Macromedia Flash, with a back-end high-scores and user tracking system developed specifically for the project.
We're also working on the branding and design for an European "interactive" television channel, and there's another project for a music-related company out in the States but they are all top secret at the moment.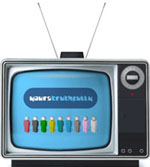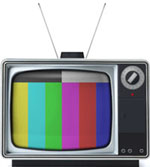 Could you describe your workspace? Environments and circumstance? Are there special habits when you work in office?
Our office is on Hoxton Square a green oasis on the edge of the city square mile. The Square is a meeting point for lots of people who eat sandwiches together on the grass when the weather's nice, it's friendly like that. We all regularly go to lunch together, as our numbers increase it is harder to find tables big enough for us all to sit around so the Square helps. Also, since the DOTCOM collapse, companies seem to have more time to share ideas and thoughts rather than being as competitive as they used to be, and being so close to so many other new media design companies it's good that there's a good community vibe. This is obviously helped by the fact that there are lots restaurants, cafes and bars nearby to "work" in. 🙂
Our office is a large open plan white wooden floored space, which is usually full of gadgets, gizmos and toys. Just past the Atari Dunkshot arcade machine is a small kitchen area and a shower so we can keep clean and fed. If you walk past all our desks and computers at the far end of the office is a large old white leather settee that sits 8 people that we have affectionately named "the porn couch", a punch bag for stressful days and wide-screen TV with pile of video game consoles from the late '70s through to present day.
Most people's reaction on entering our work space is "Wow – nice office!". We like it very much, though we should really spend more time out of it.
Many people know linkdup but they don't know you are same people, I guess. linkdup is known about a best resource to find good design and new updated sites. It might be running non-profit. How do you start it and what is your goal?
linkdup was started by Rob in 1999 as a regular email of all the good sites that he found while surfing the web. He mailed this list to friends and colleagues. The central list quickly became too unwieldy and large to be useful. Rob then starting playing with some off-the-shelf cgi systems so these links could be stored in a database and linkdup was born. Now heavily customised from the original system it was based on, the site is continually evolving and we are hoping to secure some sponsorship in the near future to take it further still. Ultimately the idea behind the site is that it's supposed to be a reference of the best work out there, commercial and non-commercial. The links stay in their for good, so when the links have been gone from other sites' link blogs and news feeds, you will still be able to find them at linkdup.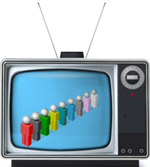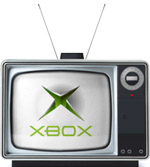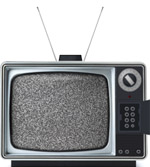 You have definitely enjoyed running linkdup but you don't always enjoy it, I guess. There are some impolite mails or request mail, complain mails, etc. While running linkdup, are there some funny happenings? How do you feel?
We have had people accuse us of picking the same few sites made by the same few people, which is a pointless thing to complain about as it's so easy to answer. If we're picking the sites of some people and regularly making them linkdup favourites maybe it's because they're just damn good designers, and they're work out-shines 90% of everything else we see. We're amazed people don't work that out for themselves. We only hope it makes future designers be more driven towards being tomorrows great designers. There's nothing better than thinking you can do a better job than someone else to make your own work shine. But we're not into favourtism either, we go by the work, not who it's by, which has caused a few people to say "Don't you know who I am?". Are answer is simply "we don't really care who you are"…
On the other hand though, because of the problems of favouritism (and there is a lot of elitist back-slapping without a doubt) we are very careful to be as fair as we can. We know running linkdup is subjective and so we try to put as broad a range of sites as possible into it. We just look for sites with good ideas, interesting content and attention to detail, and certain contexts a level of professionalism is important too.
One thing we do get quite a few complaints about is the number of Flash sites we feature. We don't do it on purpose, it's just the way it works out. If all we get sent to look at is Flash sites, that's all we can list. We'd love to see more HTML only sites but fewer and fewer people seem able or willing to make really good ones. Also people forget that for every site we do list, we've looked at 30 others we haven't let in, and that's probably just because they looked like the 30 we looked at just before that. There's a startling lack or originality too much of the time.
Funny stories about linkdup? I guess being sent sites to include in linkdup that have used graphics or code taken directly out of our own work always raises a smile. It happens quite a lot. Oh, and there was the porn site that ripped the linkdup look and layout 🙂
There are hundred tons of reviews on linkdup. What do you think of design trends recently? Are there remarkable stuffs on the web? I mean design style, trends, differences between Europe and US, Asia, the other countries.
There are still remarkable sites being built and a lot of people emulating those sites. It is usually ideas, humour and an understanding of the media in which they work. The best thing to say would be to go and look at the sites we've picked as favourites at linkdup. They cover a huge range of different styles and ideas. Some sites we highlighted just because one small part was so special we felt we should draw people's attention to it, other sites are so well thought out and designed picking them was easy. As for styles within different countries, yes to a certain extent, though with so many people travelling around the world going where the work is, all the previously regional styles are diluted. Besides the whole point about the web is that anything is visible from anywhere so influences cross-over.
You must be love blue color. do you have any reasons to use this color? How do you define the blue color?
The blue thing has been accidental, really. We developed 3 sites back-to-back and they were all blue. It just worked out that way, nothing intentional, but now people think we're really into blue. That's why we make the joke on our homepage, "Another blue site by Preloaded…" We had an orange site before that, and we seemed to do a lot of sites in orange at the time… it's probably all a subconscious thing…
In style by whom you was influenced, and who's your favorite artists? (ones of contemporary designers or old masters)
Difficult one… today it might be these… it will probably be different tomorrow…
Garry:
Bill Viola (artist)
Paul:
Steve McQueen (artist)
Maurizio Catalan (artist)
Richard Rogers (architect)
Paul Thomas Anderson (director)
Phil:
Hard to name names but heres a list (no particular order)
Chris Ware (jimmy Corrigan)
Dave Mckean
Frank Miller (sin city)
steve dillon.
Mode 2
Naked music
Om records
Computer games generally…
Rob:
Peter Molyneaux (game design), Cohen Bros (film), Bill Viola (video art), DR & DED (print)
Philip Bond, Ryan Hughes, J.Otto (illustration)
04 When I am King Conclave Obscvrvm Nosepilot
Simon:
John Maeda
Christopher Nolan (director)
James Patterson & Amit Pitaru (presstube)
Shigeru Miyamoto
Jon Carter
Danny Tenaglia
Do you have any sites you frequently visit? what elements of those sites attract your interest?
www.Google.com– Our favourite search engine, simple, clean, does the job
www.surfstation.lu – A lot of content, made with a lot of effort, with great presentation
www.moluv.com – A very personal web design portal
www.ultrashock.com – Great forum for flash development
What do you think the distinct characters of web design compared with other design genre?
Any distinct characteristics change as the tools for developing the media and viewing the work change. The characteristics of web sites five years ago would be very different from today. One would have to compare images reduced to a few colours and rough animated gifs to the sophistication that greater bandwidth, more powerful development applications and better display tools capable of greater colour depths and resolutions. Good web design should deliver a good experience. This experience should engage the viewer/user and deliver the information they desire. This is as true of traditional sites, experimantal sites or any other.
We prefer to think of our industry as interactive design rather than just web design. When you think of it like that the differences between traditional media, linear media and new media as they stand today becomes very clear. Interactive media is time-based, you can travel backwards and forwards and sideways in real time along the theoretical timeline like no other medium. Mix this principle with images, audio, text, video and it starts to get interesting. It seems that nobody right now is managing to achieve all that is possible right now so imagine what it will be like in 10 years time. We can only begin to imagine what we'll be seeing then. One thing's for sure, the boundaries between mediums will have been broken down and people playing in the digital arena will create some really challenging things. It will be interesting to see what the next generation of people (who have grown up with multimedia) produce, and where they push the whole thing. We will probably be all out of a job by then.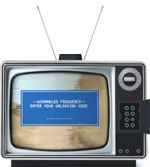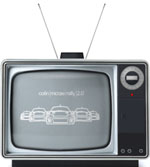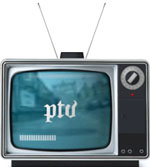 What is the most important things creating web site?
That it works. A good web site's form and function should be invisible to the user. When you watch a good film you are immersed in the story and don't think that's great camerawork or the acting is good – you might do later, but not at the time. In the same way a web site should deliver it's content or message without the user thinking that's a good design element or clever programming. It should draw the user in, bit by bit, and make them want to come back or tell their friends, and when they do come back they should find new things the didn't discover before, unlock new areas and content. Keep the users engaged, and don't break the spell by letting anything like bugs spoil the experience.
What advice do you give others who wish to go into web design?
Do it because you enjoy it. If you want to get a job working in the industry it's essential that you create your own web space where you can experiment and learn. We don't even consider someone for employment without their own space on their web – it implys they're not passionate about the medium. We know people can be busy, but even the smallest online presence can make a difference. Don't do what everyone else is doing, unless you want to know how they did it, but once you know that turn it upside down and do your own thing with what you have learnt. Don't follow trends because they will always come and go, the best way to forge a niche for yourself is to develop a reputation for high quality work, however simple, and to be patient. You're time will come…
Let me know your personal plans to develop your careers, your ultimate goal as a web design company?
To not "just" to be a web design agency. The skills we have reach far beyond the web and the prospect of developing complete solutions and creative strategy's across various media is the ultimate goal for us.
What about your life-style in London? Are there something special to influence your inspiration and creativity.
Phil- London as a whole inspires me. its things outside the medium. The places I go. The people I meet. The things I see. I love stuff on walls, stencils, posters and graffiti, stuff that isn't there the next time you pass it. This is why I love the web as a medium, the way stuff can be there one minute and gone the next. The transience of the medium is what keeps it fresh.
Favorite quotes or preloaded's slogan?
Keep it simple.
Nothing can go wrong.
It's in the details.
It's finished, but…
Oh, I found another bug.
What is preloaded plans in the future?
We intend to produce more broadband projects, more video based works and take advantage of the faster connection speeds of the internet and greater capabilities of the latest hardware platforms, technology is moving on – we got to keep abreast of it!


Preloaded Ltd,
Address: Unit A6, 8-9 Hoxton Square, London N1 6NU.
Tel: +44 0207 684 3505 Fax: +44 0207 684 3500
www.preloaded.com
Text: Izzy Lee
[Help wanted]
Inviting volunteer staff / pro bono for contribution and translation. Please
e-mail
to us.