Preloaded is a design collective specialising in digital media consultancy and creativity. Based in sunny Hoxton in the East End of London, the Preloaded team is strictly multi-disciplinary with their backgrounds in film, music, print, fine art and game design contributing towards an eclectic output. Also well known for their comprehensive design portal 'linkdup', Preloaded continue to push the envelope whenever pushing pixels.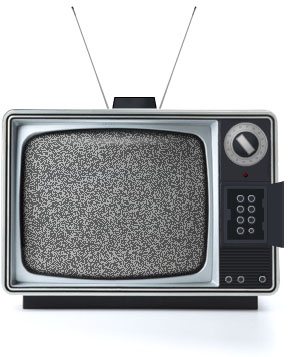 How did you derive the name, Preloaded ?
This took a long time, lots of meetings in bars and use of dictionaries and thesauruses. We came up with huge list of potential names, pages and pages of them. Most of them were based on emotive, tactile words the rest were related to computer games. Preloaded won out because it sounded familiar, it implied a certain readiness and the domain was still available.
Could you introduce yourselves? For those who don't know much about preloaded and your works…(including staffs, clients, service etc.)
Paul Canty: Having graduated from St.Martins college, where he specialised in fine art, Paul moved into digital media seven years ago. He has worked primarily in creative production, team direction and new business. With a strong agency background and having worked on many international accounts, Paul contributes invaluable brand strategy know-how to the Preloaded team.
Rob Corradi: Rob majored in film at university before moving into new media via motion graphics. He has over seven years industry experience behind him, developing online presences for a diverse range of major offline and online brands. With work featured in numerous interactive design publications and journals, he has also picked up an International Monitor Award and several Campaign new media awards.
Garry Samett: Garry's background also lies in film and video production, he entered the digital arena through non-linear editing. A designer of ideas, rather than of images, Garry's areas of focus are conceptualisation, coding and project management, skills which he gained through experience and his Masters Degree in Design for Interactive Media. He has been in the digital media field for six years now, and has worked on award winning titles that have professionally netted him BIMA and Revolution awards and academically a MILIA New Talent award.
Simon Oliver: A graduate of computer science at Bristol (for which he won a government bursary to fund his time there, Simon has just completed a course at St.Martin college to develop his creative thinking. Specialising in coding across numerous platforms and programming languages, he uses his technical skills to experiment with animation, audio and interaction.
Phil Stuart: Phil graduated in 1999 with a first class degree in visual communication. Trained as a graphic designer much of his work has been exhibited around the UK including the Gynamisum in London, the OXO Tower and the Lighthouse in Glasgow. His love of music and games initially fuelled his move into interactive design and he subsequently won the RSA student award for a mixed-media project before completing his degree. He joined preloaded just after it was formed, having won a Campaign award for his past online brand development work and having just completed early in-game visuals development for Pysgnosis's
forthcoming PS2 title Wipeout 4.
Preloaded's services range from brand development and digital consultancy through to design and build. The focus is always creativity, so really the medium doesn't matter, but specialising within the digital arena. Preloaded's clients range from large multi-nationals to arts groups.
Here's a selection of recent clients and work.

Other projects that the members of Preloaded have worked on in the pre-preloaded;
CD-ROM: Numerous CD-ROM titles. Martial Arts Encyclopedia, Hasbro Electronic Sales Tool.
Art installations: Using film video and multiple computers with Gillian Wearing, Sam Taylor-Wood, Graham Gussin as well as personal projects.
Film and video camerawork: Film and video work for the BBC; Blue Peter and Allo Allo. Numerous corporate videos. Video production and editing on documentaries as part of Despite TV film co-op.
Touch screen kiosk games: For Hasbro; Connect 4 and True of False
Interactive TV: Chicken Tonight. Ford iTV
Video games: Wipeout4
Other current and past Preloaded clients include MTV, Nike, Coca-Cola, EMI, Mother, XBOX, Codemasters and the BBC.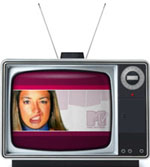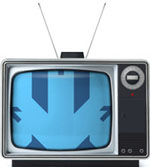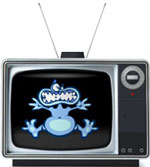 Let me ask about the initiation that made you start doing artwork, and how long have you been working on the web?
Preloaded was established to try and push the envelope a little further whenever pushing pixels, and though we may have missed the dot.com boom we're not sorry we did, as we've been allowed to work in ways we would have been unable to achieve within traditional or larger new media agencies. The stifling of creativity at larger organisations was key to our need to set up our own company. Garry, Paul and Rob had all gone through the traditional agency route and become increasingly frustrated… though those years were a good training ground for developing the necessary skills.
Read more ...
[Help wanted]
Inviting volunteer staff / pro bono for contribution and translation. Please
e-mail
to us.