Hi it's the GraphixBoiy reporting from HongKong. This month I interview the biggest double nose job you can see on the web and it's from Hong Kong. It is rare to see young designers exploring their own territory in our country. It's really rare. You will see this reflected in the interview I had with Francis Lam. It is something Hong Kongers need to really reflect on.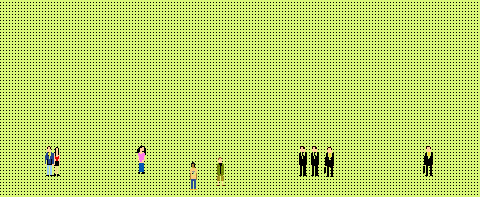 How long have you been a designer? Studying, Qualifications?
I graduated in last year with a degree in computer science. Then I've been working as web designer in a HK-based design magazine called IdN. Currently I am also pursuing a second degree in visual communication at the School of Design, Hong Kong Polytechnic University.
What are your inspirators, inpirations, and aspirations-web based and non web?
I get inspiration from my daily life. Things inspire me can be a song, a movie, a book or even words from my mother. My experience tells me inspiration mostly come to me when I'm abroad or messed up with my emotions. Also, I look for new stuff on web in sites like k10k or Shift.

What are your views on the Web, and how would you like to contribute, change or innovate in this digital environment?
I see web as a fast, direct and cheap media to express my passion on design. I think db-db.com is what I'm doing to this environment.
Why db-db?
I used "db" simply because it looks like a big nose and two big noses look more lovely!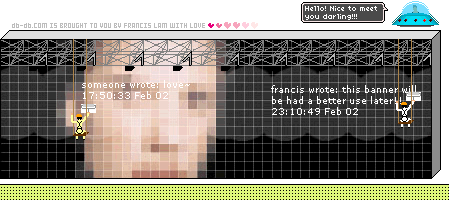 What is your drive/message you want to show on your site?
I started the site after finished my first animation Mr.Nose. db-db is my design playground where it allows me to experiment my concept and inspiration. So it can be anything that inspired me.
If you had the chance, where would you be right now, and in the next few years?
I wish I could be in the spaceship right now and arrive at another planet few years later.
What do you see in Hong Kong, where it is at today and what can Hong Kong people offer to the world?
I can't see nothing in Hong Kong, she's a city without identity.
What do you think has been the best thing to come out of Hong Kong in the last few years? What do you predict for the next generation of kids to be doing?
I'll say the movies directed by Wong Kar-Wai, he has developed a signature style that employs bold, experimental use of photography, music, and editing to capture the contemporary spirit of the new millennium. I really have no idea on how the new kids will be doing. But I wish they could do something that people hadn't been done.
What are your interests besides web life?
Music, movie and girl.
What is your schedule for the next seven days?
I don't have, so my next seven days will be exciting!
What will be your plan for the next seven years?
I don't have, so my next seven years will be exciting too!!
Last words for your readers…
When you feel that you have some strange ideas, you should carry them out and see what really happens. Always dare to do it.
Text: Calvin Ho

[Help wanted]
Inviting volunteer staff / pro bono for contribution and translation. Please
e-mail
to us.