It's a Webzine, a guide, it's fun. Paris Si J'y Suis shows you the Paris you wanna know about if you're fed up with your Lonely Planet or Timeout Guide, it's always up to date and full of funny reportings. Last thing it's good looking and done with great spirit. Probably the best site about Paris for those who like it different than a boring city-museum. They did for exemple this Interview of the Space invaders, a group of "taggers" who create ceramic mosaic of old fashion space invaders alien on the parisian walls.
Lot's of people were wondering here who the hell where the authors of this… I decided, for this month where Paris is sleeping during summer vacations to meet Raphael who's in Charge of Paris Si J'y Suis. We chatted a bit about it and what it is to have a real project going on on the Web… Another funny thing is that Raphael defines himself and his zine as "Borderground". Then you shall understand that shift readers will like it…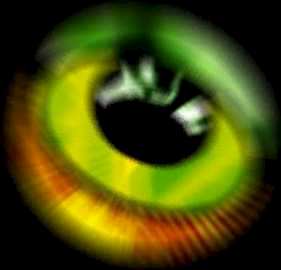 Why did you create Paris Si J'y Suis?
I wanted to apply Internet technologies to something else than corporate web sites with product catalogues or companies results… The subject around Paris, it's nightlife, bars and parties came naturally to me. And it was the only topics in conjonction with my planning… I'm a computer techie and have a master degree in image treatment, but i'm also involved and passionated by litterature and art.
What is for you the goal of such a Web site.
Huge question.. well for the reader it's more a matter of making them laugh, moving their ass, trying to show them other aspects of Paris they could love. For my side, it's also to be abble to say "I did it with great pleasure, I had fun, and it worked".
What's were for you the advantage of the online issue format ??
Of course, as an evidence, the big cliche of being able to reach people all over the world. We have around 22 000 readers from everywhere. and paper magazine have no reactivity, are expensive to press, hard to distribute (and the list goes on…). On the other hand to the audience 's mind, internet information has nothing to see with the magazines; an internet reader is not considered as a "market share" for our kind of magazine. The notoriety of a webzine can never reach the paper magazine's one. Then daily and weekly newspapers write about us and promote us. They still do not consider us as competitors. This might change in a close future. It has never been my goal to make money on this project even if it could be possible. Anyway you need to be patient and workaholic. Even with great ideas you need at least two years to really do your project…
Do you have to be a party animal to write for Paris Si J'y Suis ?
Will be better for you yes… our club chronicles writer is sort of such an animal, he is also an expert in house music… But we also have chronicles about sport or exhibitions…
Best party of the year for you ?
I have really a great souvenir of the Magic Garden's party at la Salle Gaveau (A huge House music party in a famous place for classical music), Laurent Garnier at King's in the Elysee Montmartre… Video installations from Pipiloti Rist "Remake of the Week end" were great also.
Text: Guillaume Ollendorff

[Help wanted]
Inviting volunteer staff / pro bono for contribution and translation. Please
e-mail
to us.