This month's cover design was produced by the world-famous designers group in the UK, The Designers Republic (DR). They have always been working out simple but innovative graphics and have had a strong influence on graphic design in the 90's. DR is definitely one of the graphic groups who has led the 90's.
We interviewed the group who built up their own style with the graphic works for 'WIPEOUT' and a large number of techno music CD covers. Read about their recent activity, their future developments, etc.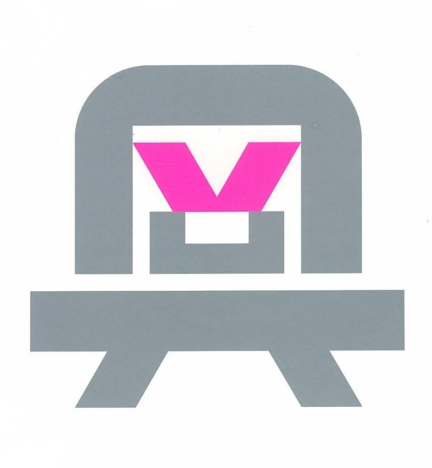 First of all, please tell us who you are.
Ian Anderson. The Designers Republic founder.
How was the Designers Republic founded?
The Republic was declared following a hard fought and bloody victory against the blahs of London. The struggle of right versus wrong and good over evil.

Please tell us about the resent projects you're working on concretely.
Powergen. Warp 10. Warp new website (with Kleber). Issey Miyake Fashion Show Invitation and Oval#5. Satoshie Tomiie. Gatecrasher. Smarties. Bed. Action Spectacular. Wipeout 3. Wipeout3.com. 4 Texts & A Photograph, a book with architects Sadar in Vuga from Slovenia. Campag Velocet. Murray & Vern catalogue. New & Used: The World of The Designers Republic for Booth Clibborn Editions. DR Merchandise thru The Peoples Bureau For Consumer Information. Deep Dish. Funkstorung. DR exhibition in Hasselt / Belgium. The downfall of capitalism. New identity for Platipus Records. React 10. Supergrass. Telia (Sweden).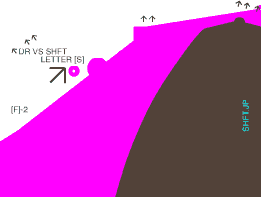 I think you have had a strong influence on graphic designs in 90's. What do you want to convey through your design?
We want to communicate, to create a dialogue. The messages are in the work itself and for us, it is for you to decide what you feel it conveys and discover a message for yourself.
What do you think about the current graphic design scenes in the UK, Europe?
Usually, we don't. We are filters for our own experiences not other people's creativity. Too many people are unoriginal, too many people believe what others say about them rather than in themselves, too many people are slaves to other people's creativity through software and plug-ins, too many people are waiting for the Millennium for something to happen, too many designers listen to clients.
Which personal principle do you follow in creating a design? And I have heard that you will develop DR T-shirts/posters/books on The Peoples Bureau. Is there any concepts on them?
Design or die.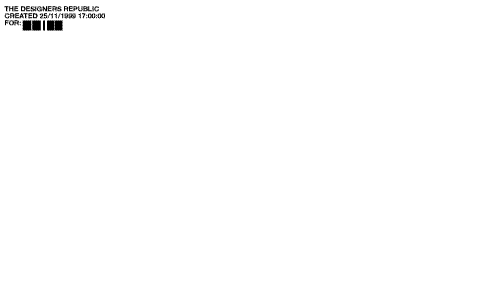 When you made the cover design for SHIFT this month, what did you imagine and how did you work on it?
Style and function over content as content.
What do you think the advantage of working in Sheffield, UK is?
We live here.
What do you think about graphic design in Japan?
Japan graphic design employs hi-technology as a toy for fun, and they are not afraid of being obsessed!
Who are your favorite visual/graphic designers and sites?
MVRDV: New Nature : dutch architects with a vision grander than architecture
Dextro / Turux : 4D software piracy from Austria
EbOY : pixel-loveliness
Please tell us about your future projects. Also, is there anything you would like to do in the future?
Future projects (all under research and development at the Pho-Ku Corporation).
For the future: Furniture, interfaces, interiors, exteriors and world domination.


The Designers Republic
www.thedesignersrepublic.com
Text: Mayumi Kaneko

[Help wanted]
Inviting volunteer staff / pro bono for contribution and translation. Please
e-mail
to us.