Nominated Designer of the Year 2012 and a young British talent.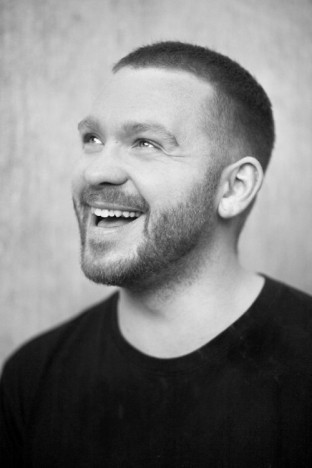 © Craig Green
For the past couple of years a recent Central Saint Martins graduate has made himself known in fashion circles via his incredible designs. Last month, in a bold statement, models marched out wearing very simple and roughly cut clothes with headgear made out of splintered wood. Given the opportunity to be free with his imagination, Craig Green has shown us how talented the up and coming British graduates of today are. He was also the winner of the L'Oreal Professionnel Creative Award and has been nominated for the Design Museum's Designer of the year 2012 award. His 2012 and recent winter 2013 collections have sparked interest in fashion journalists as well as other fashion designers; he is also in demand for collaborative work which in the last three years has included brands such as Topman and Bally. For the London 2012 Olympics he collaborated with Adidas to create the David Beckham shoe.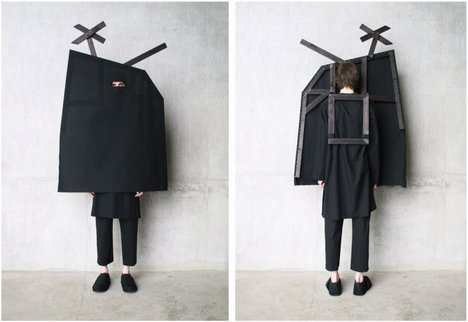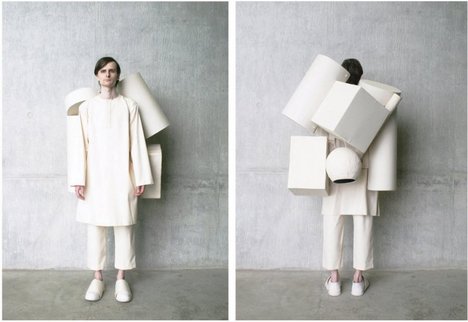 MA Collections 2012
You have had three collections in the last 12 months, how do you prepare for each collection? What do you think you have learnt between your first one and your latest one?
Since graduating last year from Central Saint Martins, so many things have happened. The amount I have learnt and developed in my work is huge; I just hope that I continue to grow in this way.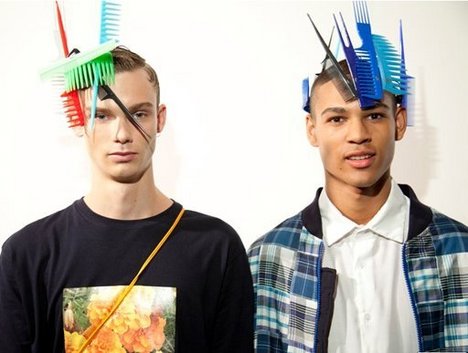 Head Pieces, Christopher Shannon SS12
Previously you have collaborated with many different organisations, what do you think is most important aspect of designing when collaborating?
I love collaborating with well established brands. Having the opportunity to use my style of work alongside a company with already a strong brand identity is both challenging and really exciting. I think you learn a lot from working with others and feel really fortunate to have worked with such great brands already. I hope there will be more collaborations to come.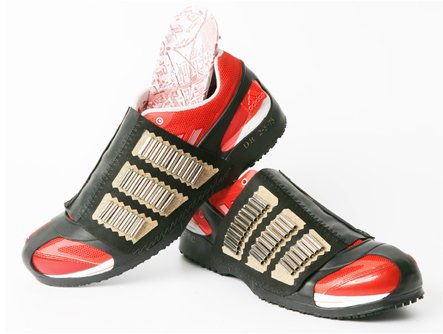 David Beckham Shoe. Adidas All-in. London 2012
Last year you worked on a David Beckham sneaker, what inspired you when creating this unique item?
The idea was to create something that both represented old and new east London, in relation to David Beckham. I used a lot of industrial materials in the shoe like sandpaper and metal piping, and wanted to juxtapose that with the modern feeling of the Olympic trainer and rubber outer casing. They were also meant to be slightly referential to the predator football boots worn by Beckham.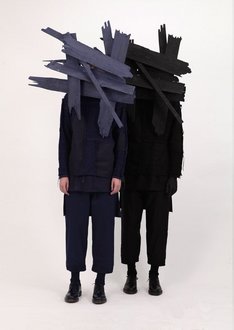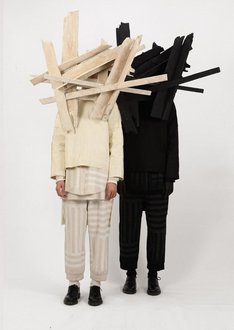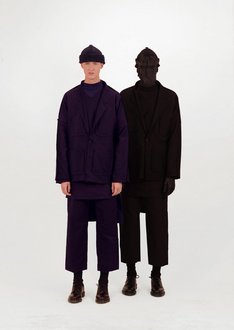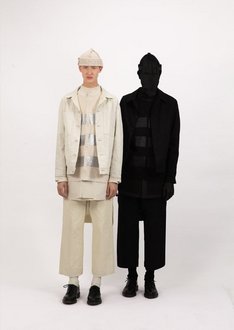 AW13 London Collections Men
You have caused quite a sensation this year with your recent collection which included hat wear made out of wood and almost spartan clothes, what was the message you wished to bring across? How have you been inspired to include such an unusual material, wood, with your fashion designs?
I have always used wood and materials with D.I.Y connotations within my work, I like the ideas of masculinity ideals it conjures up. I guess I'm always trying to put across a strong visual, something that is hopefully new and will make people think or react. I always take risks and think that's important as nothing will ever change and move on otherwise. Mixing all these points with accessible and wearable desirable clothing is what I aim to achieve.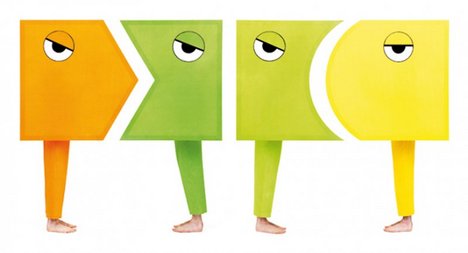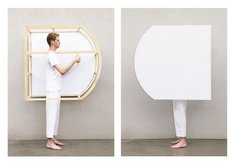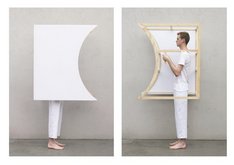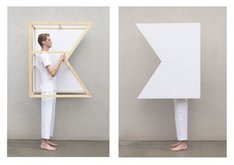 The Watermill Center, Summer Program 2012. Invited by Robert Wilson for Recalculate Dance Piece with Atopos CVC + Marianna Kavallierat
What projects have you been working on recently?
I recently finished a project with Atopos CVC and La Gaîté-Lyrique in Paris for the Monsters in Fashion exhibition which opens Feb 2013. I was commissioned to create the visual identity of the exhibit, also included in the exhibition is pieces from my BA, MA and AW13 collections.
Where do you get inspiration for your designs?
There is no particular place I get my inspiration, but a lot of the time I look to art, sculpture, performance and film to be inspired.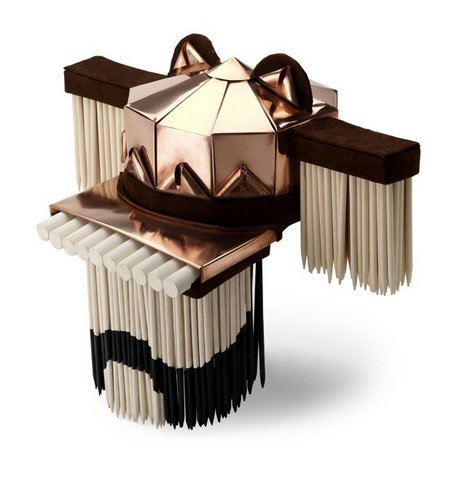 1st Prize – New Era XC Competition 2010
Could you tell us more about your designs for this year?
It was a continuation with the ideas of light, dark, shadows and reflection that I have explored in the past 3 collections. This time we took it to its most literal interpretation. Along with that there was a feeling of chaos as well as the work wear and religious feelings that I always have in my work.
Please tell us things that you care about most when designing clothes?
I always start off with the idea of a strong visual for the collection and then work from there, construction and silhouette are of great importance also.
What kind of clothes do you usually wear?
Everything I wear usually get ruined with paint and all the other chemicals and materials I use so everything I own is black and cheap and tends to have a very short life.
Text: Michael Sullivan

[Help wanted]
Inviting volunteer staff / pro bono for contribution and translation. Please
e-mail
to us.