art/design
カポック
Kapok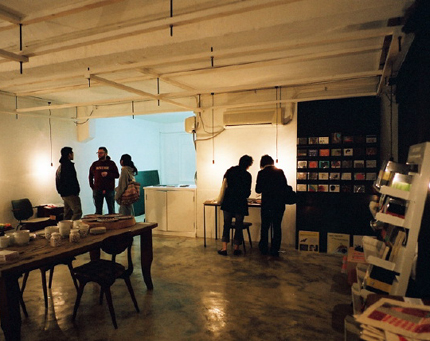 The Kapok can be presented as a design and music store, or as a "select shop". The Kapok tries to select a wide range of products and present an alternative point of viewカポックは、デザインと音楽の店。あるいは「セレクトショップ」と言ってもいいだろう。幅広い製品をセレクトし新しい選択肢を私たちに与えてくれる。驚きと新鮮さにあふれたショッピングを楽しむことができるのだ。



カポックが目指すのは、職人技術と創造性を兼ね備えた製品を広めていくこと。デザインはしばしば製品の欠点を隠すために使われたりするもの。とても良くできているのに見た目がいまひとつという製品もあるだろう。カポックはスタイルとクオリティの両方を追求し、妥協しない。



カポック自身が小さく若い会社であることから、彼らは香港では手に入らない若い会社の商品に注目している。



Kapok
住所:G/F, 5 St Francis Street, Wanchai, Hong Kong
時間:11:00〜20:00(日曜日18:00まで)
TEL:+852 254 99254
e.info@ka-pok.com
http://www.ka-pok.com



Translation: Shiori Saito, where shopping can be surprising and refreshing again. The objective of Kapok is to showcase brands that combine craftsmanship and creativity.



Too often, design is used to hide a product defects – and you might sometimes find some great products, but just wished they looked better! What they want is style and quality, no compromises.



Since Kapok is a small young company, they also focus on showing products by young companies, whose work is not available in Hong Kong.



Kapok
Address: G/F, 5 St.Francis Street, Wanchai, Hong Kong
Open: 11:00-20:00 (Sunday till 18:00)
Tel: +852 254 99254
http://www.ka-pok.com



Kapok
地址:香港湾仔圣佛兰士街5号地下
开放时间:11:00-20:00 (星期至18:00)
电话:+852 254 99254
http://www.ka-pok.com
<!- Rubicon OS Player --> <!- /Rubicon OS Player -->