art/design
ODA
ODA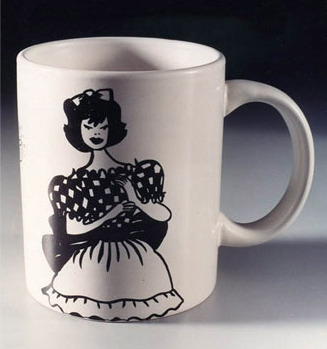 Among the offers in the attractive Palermo neighbourhood, ODA is a unique special place where a fine selection of art objectsアーティストが自らの為に作ったがアートギャラリーで展示するには不向きな作品を販売する目的で1999年にアートコレクターの娘であるヴァレリア・フィテルマンにより設立された「ODA」。ここでは、様々なアート作品を手ごろな価格で手にすることが出来る。



ODAは数人のアーティストが作業場を持つ建物の地下にあり、店内に入ると、何処かに迷い込んでしまったような気にさせられ、そして想像もしていなかったものを発見し、アートはギャラリーだけのものではないことに気付かされる。



作品を販売している主なアーティストはカロリナ・アントニアディス、オラシオ・カデナス、シルヴィア・ガイ、アナ・パーンなどで、他にもオーナーのヴァレリアが発掘してきた作家の作品が並んでいる。
オーナーのお薦めはオラシオ・カデナス作の木製ボート(40~150US$)や、ゲイビー・グティエレス作のグラス(13~60US$)などで、マリナ・エンジェルの違う素材の生地を組み合わせたハンドバッグ(24US$)も人気だという。



2004年にはレコレータ地区に支店をオープンしており、また現在パレルモ店は閉店中のため、プエレドン大通りにある店舗で作品の購入が可能。ODAでは、アルゼンチン人アーティストの普段見ることの出来ない作品に出会える貴重な体験が待っているだろう。



ODA
住所:2501 Pueyredon, Recoleta, Buenos Aires
TEL:+54 11 4815 8695



Text: Celeste Najt
Translation: Yuki Mine can be found at affordable prices. In May 1999 Valeria Fiterman, daughter of art collectors, inaugurated ODA with the aim of providing a space for the objects the artists made for themselves and which were not suitable to be exhibited in art galleries.



ODA is located in a white wing on the ground floor of a building where several artists have their workshops. On entering the place one is visually lost, discovers the unthinkable and realises that art comprises much more than what galleries enclose.



There are works by renowned artists — Carolina Antoniadis, Leo Batisttelli, Horacio Cadenas, Silvia Gai, Ana Pahn, Guillermo Ramírez, Jorge Sarsale — as well as those by craftsmen Valeria has discovered.
The curator recommends the wooden boats made by Horacio Cadenas (ranging from 40 to 150USD) and Gaby Gutierrez's glass (from 13 to 60USD), while people's choice these days seem to be Marina Angel's handbags made of different fabrics (24USD).



In December 2004 ODA opened a branch in Recoleta, another main neighbourhood in Buenos Aires. Nowadays, the Palermo branch is being closed, so that all art objects are available in the store on Pueyrredon Avenue. ODA is a place not to be missed, a journey to the secret production of Argentinean artists.



ODA
Address: 2501 Pueyredon, Recoleta, Buenos Aires
Tel: +54 11 4815 8695



Text: Celeste NajtODA
地址:2501 Pueyredon, Recoleta, Buenos Aires
电话:+54 11 4815 8695
<!- Rubicon OS Player --> <!- /Rubicon OS Player -->