theater
チューリッヒ芸術劇場
Theater der Kunste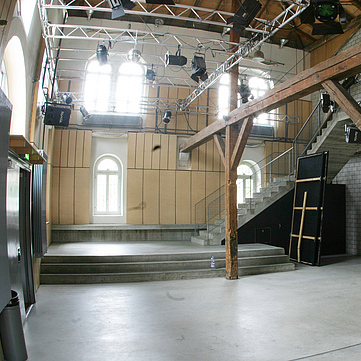 チューリッヒ芸術劇場は、社会のために若い人々の視点からあらゆる問題に取り組み、演劇、そして表現の場として使用されているZurich Art Theater works on every problem from young people's point of view. It is for society and being used as place of represent like drama。研究やトレーニングの面で重要な社会問題を様々な観点から捉え、学生と企業の社会的責任を学ぶ芸術的な場所だ。修士学位は国際的な場面で活躍する卒業生を出し、チューリッヒ芸術劇場の高い評価を主張してくれている。チューリッヒ芸術劇場で行われているプログラムは誰もが見る事ができ(要問い合わせ)新しいチャンネルを通し、様々な取り組みがなされている貴重な場所だ。



Theater der Kunste
住所:Gessnerallee 11, 8001 Zurich
TEL:+41 43 446 53 60
info.theater@zhdk.ch
http://www.theaterderkuenste.ch. It is in artistic place to learn social responsibility through focus on serious social problems in studies or trainings. Masters degree makes this point of this theater's repute because of international activity of graduate. Every people can watch programs in this theater. This theater is a valuable place like new channel to many activities.



Theater der Kunste
Address: Gessnerallee 11, 8001 Zurich
Tel: +41 43 446 53 60
info.theater@zhdk.ch
http://www.theaterderkuenste.ch苏黎世艺术剧院
地址: Gessnerallee 11, 8001 Zurich
电话: +41 43 446 53 60
info.theater@zhdk.ch
http://www.theaterderkuenste.ch
<!- Rubicon OS Player --> <!- /Rubicon OS Player -->