art/design
DPMHIギャラリー
DPMHI GALLERY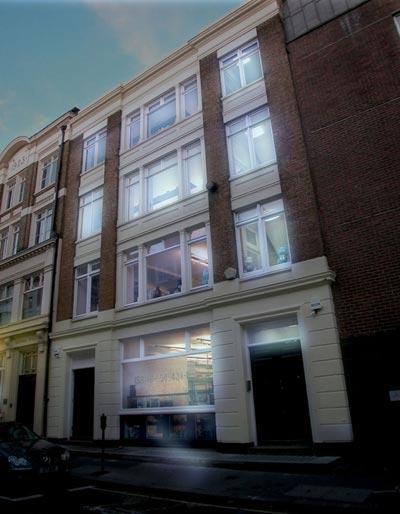 ロンドン市街の中心、SOHO地区に位置する「DPMHIギャラリー」。外からギャラリー内の様子を伺う限り、遊び心のある雑貨屋さんのように見えるDPMHI Gallery is located in SOHO,central London. Catching a glimpse of inside the gallery from the street, it looks like a variety shop, providing playful atmosphere。
個性的なフィギュアからアーティストによってデザインされた洋服(主にメンズだが厳選されたレディースも)などが展示販売されており、少しマニアックでおしゃれな男の子の部屋を彷彿させる雰囲気。
ショッピング途中にふらっと立ち寄り、ちょっとした小物を買って帰ったりできるような、そんなカジュアルなショップだ。



DPMHI GALLERY
住所:2-3 Great Pulteney St., London W1F 9LY
時間:月〜土 10:00〜19:00/日曜 12:00〜17:00
TEL:+44 0 20 7494 7550
info@dpmhi.com
http://www.dpmhi.com.
It gives an impression that it were a room of a boy who has fashionable taste yet a bit maniac, showcasing plenty of treasures such as unique and kooky figures as well as artist-designed cloths(mostly men's but also some well-selected women's) etc.
Nice to drop by and spend pocket money during your shopping.



DPMHI GALLERY
Address: 2-3 Great Pulteney St., London W1F 9LY
Open: Mon-Sat 10:00-19:00 / Sunday 12:00-17:00
Tel: +44 0 20 7494 7550
info@dpmhi.com
http://www.dpmhi.com


DPMHI画廊
地址:2-3 Great Pulteney St., London W1F 9LY
时间:周一至周六 10:00-19:00/周日 12:00-17:00
电话:+44 0 20 7494 7550
info@dpmhi.com
http://www.dpmhi.com
<!- Rubicon OS Player --> <!- /Rubicon OS Player -->