art/design
スペース
SPACE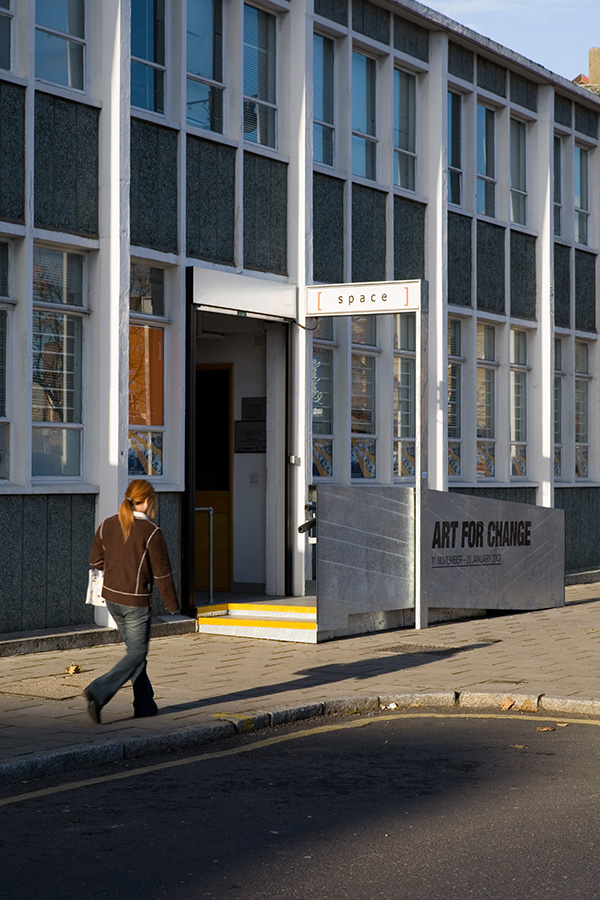 1968年に設立された「スペース」は、人々とコミュニティがアートの制作に携わることができるダイナミックな空間を提供している。Founded in 1968, SPACE produces dynamic environments where individuals and communities can engage in creative processes. 一般にスタジオスペースを開放し、ヴィジュアルアートやメディアへの大衆の参加を促すことで、個人やコミュニティ持つクリエイティブな潜在能力を引き出そうとしている。



SPACE
住所:129-131 Mare St Hackney, London E8 3RH
時間:月〜金 10:00〜17:00/日 12:00〜16:00
TEL:+44 0 20 8525 4330
exhibitions@spacestudios.org.uk
http://www.spacestudios.org.uk



Translation: Tatsuhiko AkutsuSPACE supports artistic production by developing and managing studio space, widens participation in visual arts & media, fostering the creative potential of individuals and communities.



Our mission is to provide 'space to create': supporting the creation of art through the provision of creative enviroments; 'space to engage': widening engagement in artistic practices; and 'space to develop'- supporting the development of creative individuals and communities.



SPACE fulfils its mission through the provision of affordable studio space, innovative artistic, educational, media & training programmes that benefit both the individual and the community.



SPACE
Address: 129-131 Mare St Hackney, London E8 3RH
Open: Mon-Fri 10:00-17:00 / Sun 12:00-16:00
Tel: +44 0 20 8525 4330
exhibitions@spacestudios.org.uk
http://www.spacestudios.org.uk空间
地址:129-131 Mare St Hackney, London E8 3RH
时间:星期一至星期五 10:00-17:00/星期日 12:00-16:00
电话:+44 0 20 8525 4330
exhibitions@spacestudios.org.uk
http://www.spacestudios.org.uk
<!- Rubicon OS Player --> <!- /Rubicon OS Player -->