theater
京都シネマ
Kyoto Cinema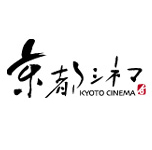 昭和初期の名建築と讃えられた「旧丸紅ビル」を再生してリノベーションされた「COCON KARASUMA」内に2004年オープンした「京都シネマ」。「京都から、新しい映画ムーブメント」をKYOTO CINEMA was opened in 2004. It is located in "COCON KARASUMA" which was renovated in "Kyu Marubeni building" that was praised as great
constructionというスローガンを掲げ、国内外の新作上映に加え、ドキュメンタリー、実験映画、学生映画、監督特集など新しい映像世界を紹介するアートシアターだ。



スクリーンは、3つからなり、それぞれの座席数は、104席、89席、61席でヨーロッパビスタ、アメリカンビスタ、シネスコ、スタンダードに対応している。また、音響仕様は、ドルビーデジタルEX、DTS対応で、メインスピーカーは、JBL最新の映画館用として開発されたスクリーンアレイシステムを導入している。



建築家・隈研吾によってリノベーションされ、歴史ある四条烏丸通りの過去、現在、未来が表現されたこの施設では、そんな時の流れを感じながら映画を鑑賞することができる。



京都シネマ
住所:京都市下京区烏丸通四条下ル西側 COCON烏丸3F 
TEL:075-353-4723
kyotocinema@kisaragisha.co.jp
http://www.kyotocinema.jp at the beginning of the Showa era. With the slogan "New movie movement from Kyoto", they introduce us not only domestic and foreign new screenings, but also documentaries, experiment movies, movies made by students, and the supervisor feature, etc.



They have 3 screens, and each has 104 seats, 89 seats, 61 seats corresponding Europian Vista, American Vista, Cinesco, and Standard. And their sound system corresponds Dolby Digital EX, DTS, they introduced Screen Array System which is the latest innovation of JBL to the main speaker. The building was renovated by an architect, Kengo Kuma. A well expressed architecture of the past, presence, and future of Shijo Karasuma street, feeling the passage of time after watching a movie.



Kyoto Cinema
Address: Cocon Karasuma 3F, Karasuma Shijo Sagaru, Shimogyo-ku, Kyoto
Tel: 075-353-4723
kyotocinema@kisaragisha.co.jp
http://www.kyotocinema.jp



Translation: Junko Isogawa京都电影
地址:京都市下京区烏丸通四条下ル西側 COCON烏丸3F 
电话:075-353-4723
kyotocinema@kisaragisha.co.jp
http://www.kyotocinema.jp
<!- Rubicon OS Player --> <!- /Rubicon OS Player -->