bar/restaurant
明茶房
MingCha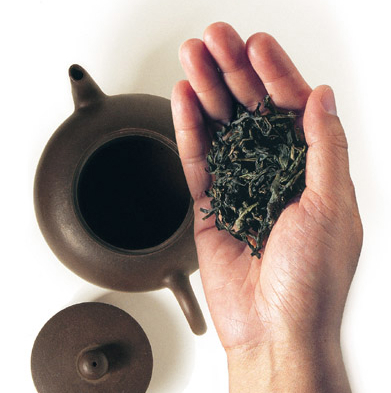 "Yum cha" literally means "drinking tea", which is one of the famous customs in Hong Kong. MingCha aims to promote this Chinese custom by developing itself「飲茶」は文字通り「茶を飲む」ことを意味し、香港のよく知られている習慣のひとつだ。明茶房(MingCha)は、この中国の習慣を多くの人に知ってもらおうと、高級中国茶の国際的評価を高める為にブランドを立ち上げた。それは「上質な本物のお茶を誰にでも気軽に楽しんでほしい」からだという。香り高く健康にも良い烏龍茶にフォーカスをあて、厳選した質の良いお茶を提供。鉄観音、武夷などセレクションも様々。お茶の質もさることながら、ギフトに最適な茶器とセットのパッケージにも注目。また、中国茶について知りたい人にはワークショップへの参加もお勧めだ。



MingCha Star Shop
住所:7 Star Street, Wanchai, Hong Kong
時間:12:00〜21:00/日曜日19:00まで(火曜日定休)
TEL:+852 2520 2116



MingCha Tea Bar, Pacific Place
住所:Basement, Seibu Department Store Pacific Place, Admiralty, Hong Kong
時間:10:00〜22:00



Lee Kwan Tea Trade Limited
住所:1 Hoi Wan Street, suite 703 ChinaChem Exchange Square Quarry Bay, Hong Kong
時間:10:00〜19:00(土・日曜日定休)
TEL:+852 2882 9812
info@mingcha.com.hk
http://www.mingcha.com.hk



Text: Justin Tsui as a brand for international recognition in premium Chinese tea, because they believe that "high quality real tea is a superb drink for all people, not just for privileged few."



MingCha's main concern is not the quantity but the quality of the tea. Therefore, they maintain optimum hand processing and batch size by the tea farmers in Phoenix. Even though the selection of the tea is limited, it is surely in good quality. For the selection of tea, MingCha focuses in oolong types of tea, which they think are supreme in aroma, and also good for your health. The selection includes the Teguanyin, the Wuyi, the Phoenix, the Puers and Gungfu Reds.



It not only has the high quality of tea, the impressive packaging of MingCha's tea surely made their products irresistible to the customers. No matter you like drinking Chinese tea or not, the aluminum cans and the glass tubes gift pack in a set of five different kind of premium Chinese tea attract you to know more about the Chinese tea. In order to bring out the best from such high quality of tea, MingCha's Yixing Collection teaware is perfect to enhance the Chinese tea practice of pouring, steeping, smelling, sipping and handling. The elegant handcraft of the pot makes the teaware a collectible as well as a usable display. If you know nothing about the Chinese tea, MingCha even organizes workshops, which are taught by the creator of MingCha, Leo Kwan. It definitely will help you to understand what premium Chinese tea is about.



After visiting MingCha, you will be amazed by their seriousness and passion toward Chinese tea. From the high quality of tea to the contemporary packaging, MingCha let you to have a new tea experience. Of course, their profession is the reason behind their successful business.



MingCha Star Shop
Address: 7 Star Street, Wanchai, Hong Kong
Open: 12:00-21:00 / Sunday till 19:00 (Closed on Tuesday)
Tel: +852 2520 2116



MingCha Tea Bar, Pacific Place
Address: Basement, Seibu Department Store Pacific Place, Admiralty, Hong Kong
Open: 10:00-22:00



Lee Kwan Tea Trade Limited
Address: 1 Hoi Wan Street, suite 703 ChinaChem Exchange Square Quarry Bay, Hong Kong
Open: 10:00-19:00 (Closed on Saturday and Sunday)
Tel: +852 2882 9812
info@mingcha.com.hk
http://www.mingcha.com.hk



Text: Justin Tsui



明茶居
地址:香港灣仔星街7号地舖
开放时间:12:00-21:00 / 星期日至19:00(星期二休息)
电话:+852 2520 2116



明茶居香港西武
地址:香港金鐘太古廣場香港西武地下
开放时间:10:00-22:00



利群茶叶贸易有限公司
地址:香港华懋交易广场套房703号鱼涌1海湾街
开放时间:10:00-19:00(星期六・日休息)
电话:+852 2882 9812
info@mingcha.com.hk
http://www.mingcha.com.hk
<!- Rubicon OS Player --> <!- /Rubicon OS Player -->