art/design
ブラガ メネンデス・ギャラリー
Braga Menendez Gallery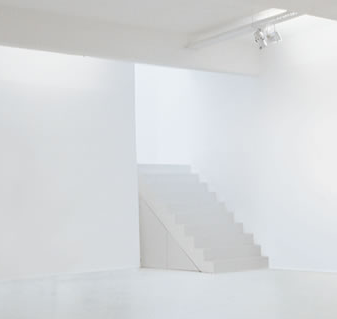 Braga Menendez is a curatorial brand of contemporary art, born out of the political practice which is to think the curation of a spaceブラガ・メネンデス・ギャラリーは、コンテンポラリーアートのキュレータ的役割を担っている。作品の品質に名誉を与えるプロジェクトをアーティストとギャラリーディレクターのチームを組んで行い、それぞれが独立したスペースで作品制作・実施している。強調すべきは、その活動の本質が商業主義に走っているわけではないと言うことだ。ラテンアメリカの危機は、独立したアートの知識的側面が評価されていないこと。制度的なパワーを構築することでこの困難から脱却しようとしている。



Braga Menendez Gallery
住所:Humboldt 1574, Palermo Hollywood, Buenos Aires
時間:11:00〜20:00(土曜18:00まで)
定休日:日曜日
TEL:+54 4775 5577
info@galeriabm.com
http://www.galeriabm.com



Translation: Kazunari Hongo. They are a team of artists and gallery directors committed to a semantic project which proudly privileges the quality of the body of work they represent.



They are an independent reflexive space which extends its praxis towards all branches of cultural production. Comprising a nucleus of 39 artists working at the highest international standards in both group and individual projects, the emphasis of our direction is not aimed at the selection of commercial work.



The Latin-American conjuncture does not favour the intellectual aspects of independent art. They have achieved the institutional power of overcoming their social conditions because their internal commitment to the idea of quality is intense. Peculiar. From way down south.



Braga Menendez Gallery
Address: Humboldt 1574, Palermo Hollywood, Buenos Aires
Open: 11:00-20:00 (Saturday till 18:00)
Closed on Sunday
Tel: +54 4775 5577
info@galeriabm.com
http://www.galeriabm.comBraga Menendez画廊
地址:Humboldt 1574, Palermo Hollywood, Buenos Aires
时间:11:00-20:00(星期六直到18:00)
休息日:星期日
电话:+54 4775 5577
info@galeriabm.com
http://www.galeriabm.com
<!- Rubicon OS Player --> <!- /Rubicon OS Player -->