art/design
ハウザー&ワース・チューリッヒ
Hauser & Wirth Zurich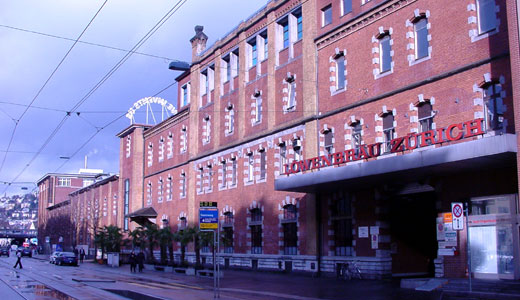 Hauser & Wirth Zürich was founded in 1992 by its principals Ursula Hauser, Manuela Wirth, and Iwan Wirth. The gallery represents emerging and established contemporary artistsハウザー&ワース・チューリッヒは、学長であるアーシュラ・ハウザー、マニュエラ・ワース、イワン・ワースが1992年に創設した。このギャラリーは新興の現代芸術家たちの象徴である。1996年以降は、ギャラリーは元は醸造所だった場所に建てられ、チューリッヒ美術館やミグロス美術館のような施設に隣接している。



ハウザー&ワースのアーティストは、幅広くサポートを受けており、それは簡単なアドバイスや組織的な事柄から、大掛かりなプロジェクトや作品制作、またカタログ出版制作に至るまで多岐に渡る。



2000年には、ギャラリー"ハウザー&ワース"はエヴァ・ヘッセ地区の代表となり、ギャラリーはアンドレ・トムキンズ地区にあるリヒテンシュタインのクンストミュージアムとのコラボレーションを果たした。同年にデイビッド・ツヴァーナーと共同で、ニューヨークの東60番街に「ツヴァーナー&ワース」をオープンし、そこでは近現代の名作に焦点を当てた展示を行なっている。



2003年の10月には、「ハウザー&ワース・ロンドン」をオープンし、ピカデリーの196A番街に新しい展示スペースを設けた。この新しい試みは、ハウザー&ワースにより選ばれたアーティストのプロモーションに焦点を当てている。



Hauser & Wirth Zürich
住所:Limmatstrasse 270, CH-8005 Zürich
時間:火〜金 11:00〜18:00/土 11:00〜17:00
TEL:+41 44 446 80 50
zurich@hauserwirth.com
http://www.hauserwirth.com



Translation: Kei Shimizu. Since 1996, the gallery has been located in the former brewery building Löwenbräu, neighbouring institutions such as the Kunsthalle Zürich and the migrosmuseum, as well as other galleries.



The gallery artists at Hauser & Wirth are provided with support on a range of issues, from the advisory and organisational side, to producing ambitious projects, productions and catalogue publications.



Since 2000 Galerie Hauser & Wirth has been the exclusive representative of the Estate of Eva Hesse and since 2002 the gallery represents, in collaboration with the Kunstmuseum Liechtenstein, the Estate of André Thomkins. Together with partner David Zwirner "Zwirner & Wirth" opened at 32 East 60th Street, New York City in 2000, focusing on modern and contemporary masters.



The recent opening of "Hauser & Wirth London" in October 2003 adds a prominent, new exhibition space located at 196A Piccadilly. This new venture concentrates on the promotion of the artists represented by Hauser & Wirth.



Hauser & Wirth Zürich
Address: Limmatstrasse 270, CH-8005 Zürich
Open: Tue-Fri 11:00-18:00 / Sat 11:00-17:00
Tel: +41 44 446 80 50
zurich@hauserwirth.com
http://www.hauserwirth.com豪沃思与苏黎世
地址:Limmatstrasse 270, CH-8005 Zürich
时间:星期二至星期五 12:00-18:00/星期六11:00-17:00
电话:+41 44 446 80 50
zurich@hauserwirth.com
http://www.hauserwirth.com
<!- Rubicon OS Player --> <!- /Rubicon OS Player -->