theater
アップリンク・ファクトリー
UPLINK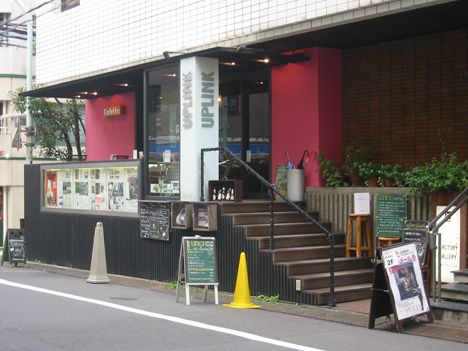 アップリンクは、1987年9月10日に設立され、映画の配給会社としてスタート。最初の配給作品はデレク・ジャーマン監督の『エンジェリック・カンヴァセーション』。その後、映画の配給に留まらず、配給作品をビデオ化しUPLINK was established on September 10, 1987 as a distributor of films. The first distribution was 'Angelic Conversation' by Derek Jarman独自ルートでの販売を行っている。また書籍・雑誌の出版も行っており、書籍ではベストセラーとなった『マルコムX自伝』、ティム・バートンの『オイスター・ボーイの憂鬱な死』『パティ・スミス完全版』『バリー・トロッターと愚者のパロディ』などを出版。



1995年10月には、マイクロ・カフェシアター「FACTORY」をオープン。ギャラリーも併設され、2007年にはアップリンクがプロデュースする、世界の多彩な料理を提供するカフェレストラン「タベラ」がオープン。
現在アップリンクは映画の製作配給を軸に、DVD発売、書籍の出版、ファクトリー・ギャラリーの運営等多岐に渡る活動を行ない、常にインディペンデント・スピリットを持った作品を発信し続けている。



UPLINK
住所:東京都渋谷区宇田川町37-18 トツネビル2階
TEL:03-6821-6821 
info@uplink.co.jp
http://www.uplink.co.jp. Their distributed films are converted into videos and are being sold by their own unique route. They also take part in publication business. This includes 'Autobiography of Malcolm X', which has became a best seller, Tim Burton's 'Melancholy Death of Oyster Boy & Other Stories', 'Patti Smith Complete' and 'Barry Trotter and the Unauthorized Parody'.



In October 1995, they opened a Micro Cafe Theatre called 'FACTORY', with an onsite gallery space. By 2007, UPLINK had also produced a restaurant, 'Tavera,' serving a variety of cuisines from around the world. UPLINK, with their independent spirit, is now involved mainly in the distribution of films, as well as releasing DVDs, publishing books and managing the gallery.



UPLINK
Address: 2F, 37-18 Udagawa-cho, Shibuya-ku, Tokyo
Tel: 03-6821-6821
info@uplink.co.jp
http://www.uplink.co.jp



Translation: Akio UsuiUPLINK 厂
地址:東京都渋谷区宇田川町37-18 トツネビル2階
电话:03-6821-6821 
info@uplink.co.jp
http://www.uplink.co.jp

<!- Rubicon OS Player --> <!- /Rubicon OS Player -->