fashion
アワー・スポット
Our Spot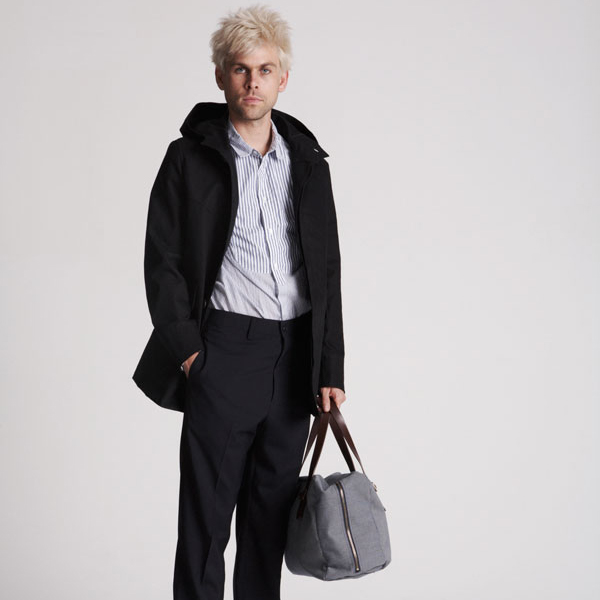 Owners Dion Kovac and Claire Cooper,themselves entirely modest,their shopfront equally elusive, but in ideas and foresight,ディオン・コヴァックとクレア・クーパーはとても謙虚なオーナーであり、彼らの店もまた、ひっそりとした佇まいだ。しかし、この二人はアイディアや先見力においては、素晴らしい鋭さを持っており、「アワー・スポット」は多くのオーストラリアのファッションブティックから一目置かれた存在となっている。



取り扱っているブランドはすべてディオンとクレアがセレクトしたものであり、オーストラリア国内では他では手に入らない商品もある。ロバート・ゲラーやプレイ・コム・デ・ギャルソン、フロリアン・ドゥニクール、ユナイテッド・バンブー、サンシャイン・アンド・シャドウ、アーペーセー、コモン・プロジェクツのフットウェアやノムデゲールといった高い人気を誇る様々なブランドをセレクト。「アワー・スポット」の店内はリラックスした雰囲気、かつ、洗練された空間であり、その中で世界中の良質なファッションとアクセサリーを取り揃えている。



もしこの「アワー・スポット」に行ったことがないのなら、是非ひと休みして、ダーリンハーストのリバプールストリートまで足をのばしてみてほしい。他とは異なった独特のセレクトによる洋服の数々に出会えるはずだ。



Our Spot
住所:Shop 1 / 220 Liverpool Street Darlinghurst Sydney
時間:月曜〜土曜 11:00〜18:00/土曜 12:00〜16:00
TEL:+61 2 8354 0300
nfo@ourspot.com.au
http://www.ourspot.com.au



Translation: Ayano Yamada the pair certainly have an edge that shines through and sets Our aspot apart from most fashion boutiques throughout Australia.



Offering labels impeccably selected and brought exclusively into Australia by Dion & Claire including the highly coveted Robert geller, Comme Des Garcons Play, Florian Denicourt, United Bamboo, Sunshine & Shadow, A.P.C, Common Projects footwear and Nom de Guerre. Our Spot is a collective huve of the world's greatest fashion and accessories, with a relaxed, yet entirely sophisticated space in which to soak them all up.



Our Spot caters for a discerning male and female clientele, as wel as style mavens looking for collections that are both edgy and somewhat new to our shores.



If you haven't already been into Our Spot, take the morning off and make your way down to the exciting end of Liverpool St, Darlinghurst to be treated to an array of distinctively different but completely outstanding hag picked garments, just begging to be discovered.



Our Spot
Address: Shop 1 / 220 Liverpool Street Darlinghurst Sydney
Open: Mon-Sat 11:00-18:00 / Sunday 12:00-16:00
Tel: +61 2 8354 0300
nfo@ourspot.com.au
http://www.ourspot.com.au
<!- Rubicon OS Player --> <!- /Rubicon OS Player -->