art/design
静岡市文化・クリエイティブ産業振興センター(CCC)
CCC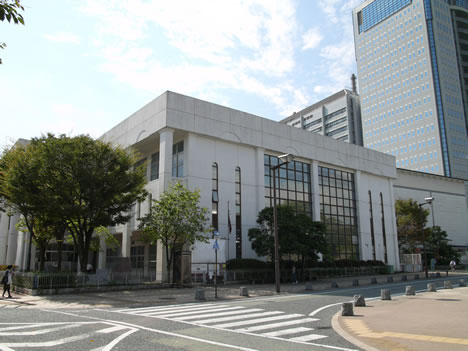 クリエーターの育成、コンテンツ産業の振興及びクリエーターと地域産業の連携等を推進する拠点として、クリエーター支援センターを整備しました。From the end of December this year, a new facility for the support of content creators, CCC (The Center for Creative Communications), will open in Shizuoka City, Japan. CCCのキーワードは、現代(Contemporary)、創造(Creative)そして、交流(Communica-tion)。センターで行われる様々なイベントやワークショップ(教育普及)活動を通じて、芸術、科学技術、クリエイティブ産業の分野で現代の創造力溢れる作品を紹介するとともに、国内外のクリエーターとのコラボレーションの活性化と静岡の産業のさらなる発展をめざします。
また、ひとりでも多くの方がセンターを訪れ、新しい表現に出会い、学び、そして交流することによって、現代の創造の流れを感じ取っていただくことを願っています。そして静岡独自の文化的背景や価値観も基づいたクリエイティブサポートを提供することで、真のグローバルコミュニケーションを実現していきます。



事業内容
・入居者育成
・デジタルハイビジョン制作・編集設備の貸出
・コンテンツ、コンテンツビジネスの普及啓発
・セミナー、ワークショップ、研修会
・クリエーター相互及びクリエーターと他の事業者の交流
・コンテンツ産業に対する支援
・クリエーターの創造的活動等に関する情報の収集及び提供



静岡市文化・クリエイティブ産業振興センター
住所:静岡市葵区七間町15番地の1
時間:9:00〜21:00(日曜・祝日定休)
TEL:054-205-4750
info@c-c-c.or.jp 
http://www.c-c-c.or.jpIn advance of its opening, applications for studio space tenancy will be accepted from November 1st.



With the purpose to support the growth and promotion of the contents industry, CCC is an incubation and education facility for moving image, music, and design creators. Creatives from around Japan and the world will be invited to conduct seminars and workshops, as well as present exhibitions. As a center for creative industry in Shizuoka, CCC aims to be active locally and globally.



There are 10 studio spaces available, each approximately 30 square meters in size with high speed internet connection (usage fees are separate) and 24-hour building access. This unique facility is housed in a renovated building which until this Spring was used as an elementary school. It has everything a creative could want a rental high-vison editing room, presentation room, gallery, meeting rooms, cafe and more! Across from the castle where the famous shogun who united Japan, Tokugawa Ieyasu, chose to spend his last years, and with a magnificent view of Mount Fuji, CCC has the ultimate Japanese Cool location. Shizuoka City is closer than you think it is only a 55 minute shinkansen ride from Tokyo. And with only a 10-minute walk from the JR Shizuoka train station to CCC, you could easily go anywhere for meetings, etc… All this for a monthly rental of only 30,000 yen per space!



Any currently active creative business (moving image, design and other content creators) or those who want to start up their own creative business, regardless of nationality, may apply.



We are waiting to support your creative business endeavors.



CCC (The Center for Creative Communications) Tenant Application
Applications Accepted: November 1st thru November 30th, 2007



For facility and application details in English, please send an e- mail to:
info@c-c-c.or.jp (Japanese or English)



Information in Japanese is available on the website.



For further questions, please contact:
Shizuoka City Industry Policy Division, New Industry Desk
TEL: 054-354-2313 (9:00 to 17:00, weekdays; Japanese only)
E-mail: info@c-c-c.or.jp(Japanese or English)



CCC
Address: 15-1, Shichikencho, Aoi-ku, Shizuoka-shi
Open: 9:00-21:00 (Closed on Sun&Public holidays)
Tel: 054-205-4750
info@c-c-c.or.jp 
http://www.c-c-c.or.jp静冈市造物主支持中心(CCC)
地址:静岡市葵区七間町15-1
时间:9:00-21:00
休息日:星期日・祝日
电话:054-205-4750
info@c-c-c.or.jp 
http://www.c-c-c.or.jp
<!- Rubicon OS Player --> <!- /Rubicon OS Player -->