insider
木村浩一郎
Koichiro Kimura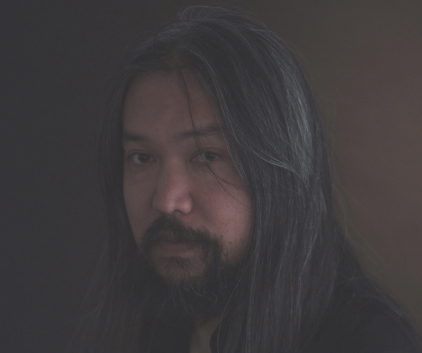 仙台を拠点に、ショールーム「インターナショナルl」をオープンさせ、国内外で活躍しているデザイナー、木村浩一郎。日本の伝統技術である漆器をベースに、Koichiro Kimura is a Sendai-based international designer and is also known as an owner of 'international', the interior showroom in Sendai-city.アートからインテリアに至るまで、伝統を重んじながら独自の形を確立してきた。また数々の展示会に作品を出展し、世界の様々な企業からオファーを受けている。




自己紹介をお願いします。



ファッションデザイナーを目指し活動していたとき、尊敬するデザイナーから家業を受け継ぎ新しいことにチャレンジすることに生きる意味があるのではと助言され、漆器業を受け継ぎ、ミラノサローネ等国内外でデザインを発表し、現在は、アートからハイテクにいたるまで、国、県、市から国内外の様々な企業と活動をしております。




なぜ、拠点を仙台においているのですか?



もちろん自分の街を愛していますし、今でも憧れさえ持ってます。
世界中いろんな街を歩きましたが、やはり、美しいです。




「international」を立ち上げたきっかけ、またテーマを教えてください。



個人的に、愛する仙台を芸術の都にする会の会長を務めており、世界のリアルなフロントエッジがフィルターを通さないで仙台にあるということを私はやりたいと思い、3年前にオープンしました。「ひととモノとのさらに進化した関係を創造すること」がテーマです。




シャンパンバー「HIGH TIMES」をプロデュースすることになった、 きっかけを教えてください。

友人から6坪の店で面白いことがやりたいといわれ、シャンパンしかでない、クールでゴージャスで少しチャラチャラしたゴールドでミラー張りでアッパーライトできちがいエレガントな店がいいというところからはじまりました。




最後に読者にコメントをお願いいたします。

私は、美しいこととは、喜びと、様々な経験から教えていただきました。これから、仙台から世界を挑発をテーマに、超攻撃的にアートを発表して参りたいと思います。私の作品に興味のある方は、どうぞご連絡下さい。皆様とどこかでお会いするのを楽しみにしております。




international
住所:仙台市青葉区立町26-13
TEL:022-223-3267
info@love-international.jp
http://www.love-international.jp




HIGH TIMES
住所:仙台市青葉区国分町2-9-18 セブンビルディング1F
TEL:022-721-5155 Kimura has developed his own style in working with both art and interior design using lacquerware, a main aspect of Japanese traditional craftsmanship. In recent years, Kimura has exhibited at several international exhibitions in addition to getting a lot of offers and commissions from many corporations worldwide.




Please introduce yourself to the Shift readers.



When I aspired to becoming a fashion designer, the designer I looked up to advised me that challenging new things should be the point of one's life, so therefore, I chose to fall heir to his lacquerware business. I then started exhibiting my works worldwide, like at Milanosalone. Nowdays, I have been working with different companies worldwide for a variety of projects related to art or even high-technology.




Why did you choose Sendai as your working hub?



I love the town where I was born. I even have a feeling of yearning for Sendai. I have been to many towns, but Sendai is just beautiful for me.




What was the motivation to launch 'International'? Whats the theme?



I serve as chairman for a council in my dear Sendai of which the purpose is to establish Sendai as an art capital. I wanted to put Sendai at the forefront of the world where we do not need a filter to see. That is why I launched International in Sendai three years ago. The theme is to create a more-evolved relationship between humans and objects.




What triggered the production of 'High Times', the Champagne Bar?



A friend of mine requested me to do something fun in an 8 square feet store. So, we started with an idea of a room with Champagnes, cool and gorgeous, glittering gold, mirrored, upper-lighted, and elegant.




Anything you'd like to say to our Shift readers?



I have been taught the meaning of beauty through pleasure and many different experiences. I will make and exhibit art super aggressively around the theme of provoking world from Sendai. If you are interested in my work, please contact me. I look forward seeing you sometime.




International
Address: 26-13 Tachimachi, Aoba-ku, Sendai
Tel: 022-223-3267
info@love-international.jp
http://www.love-international.jp国际
地址:仙台市青葉区立町26-13
电话:022-223-3267
info@love-international.jp
http://www.love-international.jp




HIGH TIMES
地址:仙台市青葉区国分町2-9-18 セブンビルディング1F
电话:022-721-5155
<!- Rubicon OS Player --> <!- /Rubicon OS Player -->