art/design
タシロ・カプラン・アーティスト・ロフト
Tashiro Kaplan Artist Lofts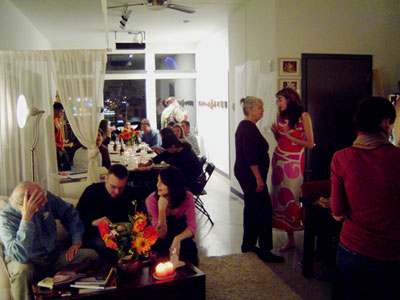 Tashiro Kaplan Artists Lofts opened in June of 2004 to provide 50 units of affordable housing and work space for artists and their families, and commercial space for arts organizations and arts-related businesses.2006年6月にオープンした「タシロ・カプラン・アーティスト・ロフト」は、アーティストとその家族、またはアートに携わる組織や企業向けに、住居空間とアトリエとして50もの部屋を安く提供している。タシロ・カプラン・アーティスト・ロフトは、シアトルのパイオニア・スクエアの中心部にあり、アクセスも良い。
タシロ・カプラン・アーティスト・ロフトは、そのレジデンスだけではなく、コマーシャル・アートに関連する事業体が入居している。



Tashiro Kaplan Artist Lofts
住所:115 Prefontaine Place South, Seattle, WA 98104
TEL:+1 206 223 1160
http://www.tklofts.com Developed by Artspace Projects, Inc. and the Pioneer Square Community Association, the TK is conveniently located in the heart of historic downtown Pioneer Square in Seattle.



he Tashiro Kaplan Artist Lofts building is not only a residence to 50 artists and their families, it also houses 27 commercial arts related entities, including some of the most prestigious galleries in Seattle.



The 'TK', as it is fondly referred to, is fast becoming a one stop center for visual art and other cultural activities in the area. Visit us on a First Thursday during the Pioneer Square Artwalk and you'll encounter a broad range of artistic expression, from conceptual work presented in a storefront gallery to traditional painting displayed within a working artst's studio.



Find information on special events at the TK on this web site, as well as the locations and open hours of your favorite galleries and artists.



Tashiro Kaplan Artist Lofts
Address: 115 Prefontaine Place South, Seattle, WA 98104
Tel: +1 206 223 1160
http://www.tklofts.comTashiro Kaplan艺术家鸽舍
地址:115 Prefontaine Place South, Seattle, WA 98104
电话:+1 206 223 1160
http://www.tklofts.com
<!- Rubicon OS Player --> <!- /Rubicon OS Player -->