art/design
札幌アリアンス・フランセーズ
Alliance Francaise de Sapporo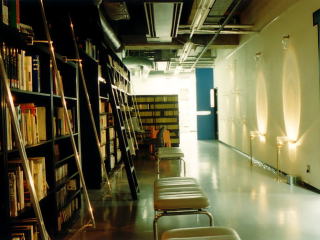 1883年にパリに創立されたアリアンス・フランセーズは、現在、全世界138カ国、1100都市にそのネットワークを広げ、年間40万人以上の方にフランス語を教える、文化活動・語学教育の分野で世界最大の組織Established 1883 in Paris, Alliance Francaise is the biggest institution in the field of cultural and linguistic education, teaching French language over 40 million people per year with their network in 138 countries and 1100 cities, under supports from French Ministry of Foreign Affairs, of Education, of Culture.



Alliance Francaise de Sapporo was established in 1987. The formal name is La Societe Franco-Japonaise / Alliance Francaise de Sapporo, an organization representing France in Hokkaido.



In 1999 they moved to the current space with a suitable facility for learning French language and culture. They have a library as a modern French information center, gallery, cafeteria.



Alliance Francaise de Sapporo
Address: 2F, 10-2 South 2 West 5, Chuo-ku, Sapporo
Open: 10:00-19:00 (Closed on Sunday)
Tel: 011-261-2771
bureau@afsapporo.jp
http://www.afsapporo.jp



Translation: Haruka Kibata。フランス外務省、文部省、文化省等の支援を受けて活動を展開している。



札幌アリアンス・フランセーズは、1987年に設立。正式名称は、札幌日仏協会/アリアンス・フランセーズ札幌。北海道においてフランスを代表する組織として、現在は札幌日仏協会を母体に活動を行っている。



1999年現在の場所に移転、フランス語及びフランス文化の発信基地に相応しい環境を備えた施設に生まれ変わった。以来、図書館兼現代フランス情報センターに加えギャラリー、カフェテリアを備えた総合的文化スペースとしても利用できる。



札幌法国文化协会
地址: 2F, 10-2 South 2 West 5, Chuo-ku, Sapporo
时间: 10:00-19:00
休息日: 星期日
电话: 011-261-2771
bureau@afsapporo.jp
http://www.afsapporo.jp
<!- Rubicon OS Player --> <!- /Rubicon OS Player -->