art/design
レアデバイス
Rare Device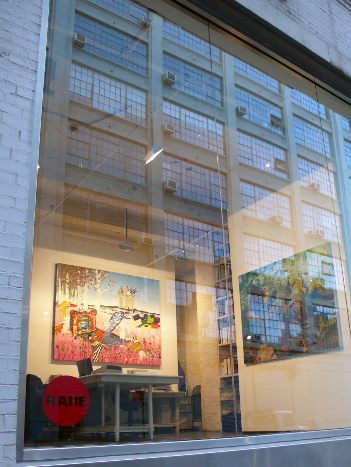 If you are an English major or an English teacher, you know that 'Rare Device' is from Samuel Taylor Coleridge's poem Kubla Khan. (If you are a true bookworm, you know that Ray Bradbury took a stab at that phrase too.)英文学の専攻の学生や先生ならご存知だと思うが、「レア・デバイス」というのは、サミュエル・テイラー・コールリッジの詩「クブラ・カーン」から由来する。
デザインをこよなく愛するレナ・トムは、これまで出会った数多くの素晴らしいクリエイティブなディレクターに喚起され、「自分の発見を共有したい」という思いを抱くようになり、2005年、ニューヨークのブルックリンにこの「レア・デバイス」をオープンすることを決意した。また、その年の10月にはオンラインショップもオープンし、デザインの小宇宙をどんどん拡大している。



Rare Device
住所:1845 Market Street, San Francisco, CA 94103
時間:水・金・土 12:00〜19:00/木 12:00〜21:00/日 12:00〜18:00
TEL:+415 863 3969
info@raredevice.net
http://www.raredevice.net Rare Device is, simply, good stuff for you and your home. It was founded by Rena Tom, a former jewelry and graphic designer who loves design. She was so inspired by all of the fabulous, creative designers she met along the way, both in person and online, that she decided she had to share her discoveries, and she opened Rare Device in Brooklyn, New York in October 2005. The webshop opened in December of that year and, combined with a lively and generally topical blog, has developed into its own microcosm of design.



The storefront is a place to promote designers, artists and artisans plus help them grow by taking on new projects and collaborations. Every object in the store has its own story, and has been chosen because it is either handmade, well-designed, useful, beautiful or all of the above. The aesthetic is modern and quirky while remaining warm and inviting – design that is accessible to all. Influences range from comic book art to entropy in nature, laser-etching to hand-lettering to nautical lore.



Building on the success of the Brooklyn store, Rena has partnered with artist Lisa Congdon to open a second Rare Device in San Francisco in October 2007. This location also features a gallery space featuring emerging national and international artists every month, and fashion for men and women by small, independent designers.



Rare Device
Address: 1845 Market Street, San Francisco, CA 94103
Open: Wed & Fri & Sat 12:00-19:00 / Thu 12:00-21:00 / Sun 12:00-18:00
Tel: +415 863 3969
info@raredevice.net
http://www.raredevice.netRare Device
地址:1845 Market Street, San Francisco, CA 94103
时间:星期三・星期五・星期六12:00-19:00/星期四12:00-21:00/
星期日12:00-18:00
电话:+415 863 3969
info@raredevice.net
http://www.raredevice.net
<!- Rubicon OS Player --> <!- /Rubicon OS Player -->