art/design
PDXコンテンポラリー・アート
PDX Contemporary Art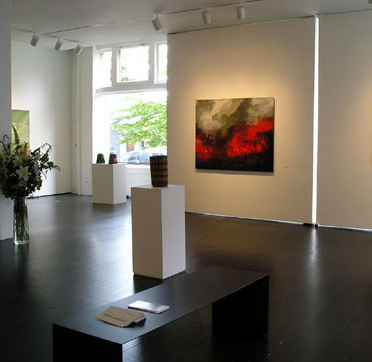 ポートランドのアートコミュニティにおけるユニーク場のPDXでは、知的にも視覚的にも満足させてくれる個人的で独特な作品を展示する。A unique voice in Portland's art community, PDX exhibits work that is personal and individual; intellectually and visually satisfying. PDXは作品を展示しる多くのアーティストの主な見本となっており、そのギャラリーの高い基準は、批評家や鑑賞者、アーティストから高い評価を得ている。



PDX Contemporary Art
住所:925 NW Flanders St, Portland, OR 97209
時間:11:00〜18:00(月曜定休)
TEL:+1 503 222 0063
jb@pdxcontemporaryart.com
http://www.pdxcontemporaryart.com



Translation: Asami Miyamura
PDX is the primary representative of the majority of the artists whose work is exhibited. The gallery's high standards have won praise from critics, viewers and artists alike.



The gallery participates in art fairs and advertises in national publications. PDX welcomes experienced collectors as well as first-time buyers.



PDX Contemporary Art
Address: 925 NW Flanders St, Portland, OR 97209
Open: 11:00-18:00 (Closed on Monday)
Tel: +1 503 222 0063
jb@pdxcontemporaryart.com
http://www.pdxcontemporaryart.comPDX当代艺术
地址:925 NW Flanders St, Portland, OR 97209
时间:11:00-18:00
休息日:星期一
电话:+1 503 222 0063
jb@pdxcontemporaryart.com
http://www.pdxcontemporaryart.com
<!- Rubicon OS Player --> <!- /Rubicon OS Player -->