theater
インディペンデントシアター
in-dependent theatre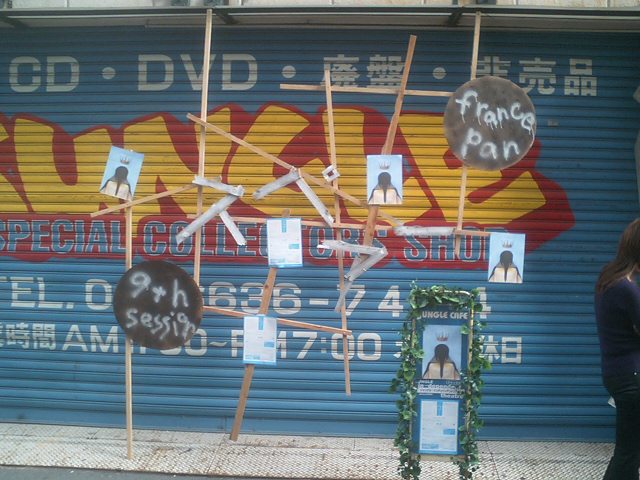 大阪市日本橋の電気街「でんでんタウン」にある劇場「インディペンデントシアター」。「インディペンデントシアター」では、In-dependent theatre located in Den-Den Town, the electronics quarter in Nihonbashi, Osaka.積極的に劇場プロデュース公演を企画・製作する他、毎日のように独立系劇団の公演が行われており、日本橋の新たな文化、情報の発信拠点となっている。



平成12年2月に設立された「インディペンデントシアター・ファースト」は、最大100席で、主に演劇・映像上映・イベントに使用される。平成16年10月に設立された「インディペンデントシアター・セカンド」は、最大200席。演劇・大規模イベントが行われる。



劇場をプロデュースしている、「ウエストパワー」はインディペンデントな洋画や邦画、自主制作映画などの販売、映像製作も行う会社で、映像制作や自主映像コンテンツの流通、イベント製作にも力を入れている。



in-dependent theatre
in-dependent theatre 1st
住所:大阪市浪速区日本橋5-12-4 ジャングル本店1F
TEL:06-6635-1777



in-dependent theatre 2nd
住所:大阪市浪速区日本橋4-7-22
TEL:06-6635-1777
theatre@west-power.co.jp
http://west-power.co.jp/theatre Independent Theatre transmits new culture and information about Nihonbashi, encouraging theatre-produced show as well as performances by independent troupes.



Independent Theatre First, established in February 2000, accommodates 100 people and mainly used for plays, films, and events. Independent Then, October 2004, Theatre Second was opened with 200 seats for the plays or events of larger scale.



in-dependent theatre
in-dependent theatre 1st
Address: 1F Jungle, 5-12-4 Nihonbashi, Naniwa-ku, Osaka
Tel: 06-6635-1777



in-dependent theatre 2nd
Address: 4-7-22 Nihonbashi, Naniwa-ku, Osaka
Tel: 06-6635-1777
theatre@west-power.co.jp
http://west-power.co.jp/theatre



Translation: Tatsuhiko AkutsuIn-dependent剧场
in-dependent theatre 1st
地址:大阪市浪速区日本橋5-12-4 ジャングル本店1F
电话:06-6635-1777



in-dependent theatre 2nd
地址:大阪市浪速区日本橋4-7-22
电话:06-6635-1777
theatre@west-power.co.jp
http://west-power.co.jp/theatre
<!- Rubicon OS Player --> <!- /Rubicon OS Player -->