art/design
スタジオ・グエンザニ
Studio Guenzani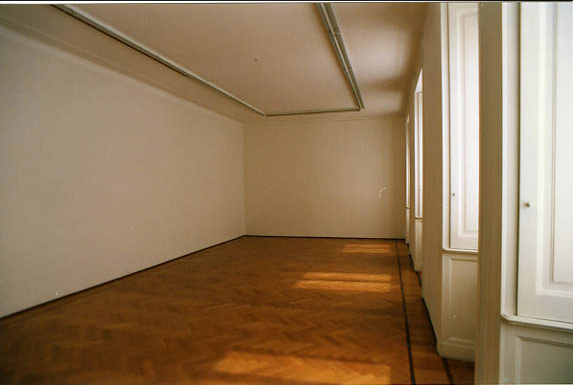 スタジオ・グエンザニは、1987年ミラノにオープンした。ディレクターのクラウディオ・グエンザニが、20年近く、国籍などは問わずにアーチストの活動を支援し、展示会を開催してきたStudio Guenzani opened in Milano, Via Eustachi 10, in 1987. The director, Claudio Guenzani, has presented during the almost 20 years of activity, exhibitions。多くのアーティストと仕事をしているが、そのクオリティは一定に保っている。1992年からロサンゼルス出身のアーティストに注目、1996年からはキューバ出身のクコの個展をミラノで開いた。2001年、2005年には草間彌生の個展も行っている。一度、スタジオ・グエンザニと仕事をしたアーティストは、その後、何度となく登場している。
2005年3月には、ミラノに2番目のギャラリー「グエンザニ・ビア・メルゾ」をオープン。新しいスペースでは、独自のプログラムで才能ある若手アーティストを支援している。



Studio Guenzani
住所:Via Eustachi 10, 20129 Milano
時間:火曜〜土曜 15:00〜19:30
TEL:+39 02 29409251
info@studioguenzani.it
http://www.studioguenzani.it



Translation: Kazunari Hongo of italian and international artists. Studio Guenzani works with different artists, for the formal quality of the work, as well for their national and generational proveniences.



1996 the work of Kcho (Alexis Leyva Machado), from Cuba, was showed at Studio Guenzani for the first time in Milano, other exhibition of Kcho followed in 1999.
Studio Guenzani presented in 2001 the one-person show of Yayoi Kusama showing works from the '50 through the more recent production and a big installation of 2000, another one person show of Yayoi Kusama followed in 2005.



The interest of the gallery focuses as well in the researches of the latest italian generation of artists. Since 1989 the gallery represents the work of Stefano Arienti and during the 90's of several other italian artists working with different languages, among them Margherita Manzelli, Giuseppe Gabellone, Patrick Tuttofuoco, Luisa Lambri, Alessandro Pessoli, Gabriele Basilico, Giovanni Kronenberg.



All the artists mentioned above have been exhibiting several times at Studio Guenzani, the gallery works directly with all of them. From March 2005 the gallery has a second exhibition space in Milano, named Guenzani via Melzo. The new space will run it's own programme of shows and site specific projects of joung and established artists.



Studio Guenzani
Address: Via Eustachi 10, 20129 Milano
Open: Tue-Sat 15:00-19:30
Tel: +39 02 29409251
info@studioguenzani.it
http://www.studioguenzani.itGuenzani工作室
地址:Via Eustachi 10, 20129 Milano
时间:星期二至星期六 15:00-19:30
电话:+39 02 29409251
info@studioguenzani.it
http://www.studioguenzani.it
<!- Rubicon OS Player --> <!- /Rubicon OS Player -->