art/design
同時代ギャラリー
Dojidai Gallery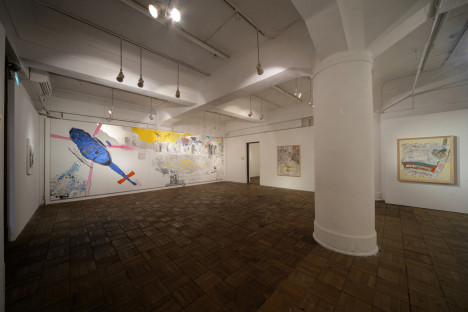 同時代ギャラリーは、1928ビル (旧毎日新聞社ビル) という歴史ある建物の中にあり、その情緒ある雰囲気は、The motto of this gallery is "contemporary", analogous to the name of the gallery.
Whether you are an artist or a spectator, you can not be disengaged from Zeitgeist. 京都のギャラリーの中でも独特の存在感をかもしだしています。立地も、京都の若者の文化の一つの中心地となった三条通りに面し、人通りが絶えません。ギャラリー内部は、白の壁面を基調とし、作品を展示するのに十分なスペースを確保しています。



同時代ギャラリー
住所:京都市中京区三条御幸町南東角 1928ビル1階
時間:12:00〜19:00(日曜のみ18:00まで/月曜定休)
TEL:075-256-6155
info@dohjidai.com
http://www.dohjidai.comIt could be arguable that the more it contains contemporary expressions the better it is. (Of course when we widely look down on art,.we can't deny that there are fields part from its.)
Irrelevant of experience, genre, technique or gender, we would like to exhibit works with Zeitgeist.



Dojidai Gallery
Address: 1F, 1928 Bld., Gokomachi-kado, Sanjo-dori, Nakagyo-ku, Kyoto
Open: 12:00-19:00 / Sun 12:00-18:00 (Closed on Monday)
Tel: 075-256-6155
info@dohjidai.com
http://www.dohjidai.com同时代画廊
地址:京都市中京区三条御幸町南東角 1928ビル1階
时间:12:00-19:00(周日18:00)
休息日:星期一
电话:075-256-6155
info@dohjidai.com
http://www.dohjidai.com
<!- Rubicon OS Player --> <!- /Rubicon OS Player -->