art/design
10チャンセリーレーン・ギャラリー
10 Chancery Lane Gallery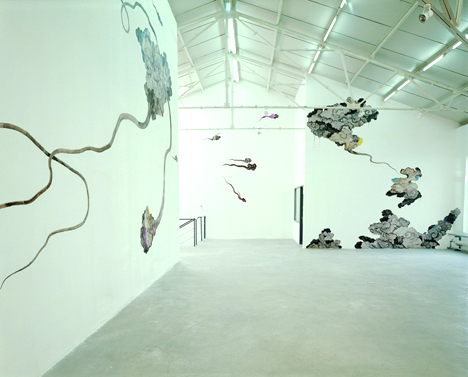 10 Chancery Lane Gallery opened its doors in May 2001. The gallery focuses on both established and emerging artists from around the world10チャンセリーレーン・ギャラリーは2001年5月にオープンした、ベテランから若手まで世界中のアーティストを紹介するギャラリー。観る者の視野を広げ心を開き、世界や人生にいくつもの新しい視点、アイデイア、魂をもたらしてくれるような作品を集め、香港に新風を吹き込む。



10チャンセリーレーン・ギャラリーはまた、オフィスや公共スペース、住居などにぴったりの作品を見つける手助けもしてくれる。クライアントのためにアーティストに作品を依頼したり、ギャラリーや作家の所蔵作品の中から提供してくれる。



著名アーティストから新進アーティストまで、扱う現代美術は幅広い。国内外の作家と協力し、香港という国際的な街にふさわしい視野の広い作品を見せてくれる。



10 Chancery Lane Gallery
住所:10 Chancery Lane, SoHo, Central, Hong Kong
時間:10:00〜18:00(日曜、月曜、祝日定休)
TEL:+852 2810 0065
info@10chancerylanegallery.com
http://www.10chancerylanegallery.com



Translation: Shiori Saito. They committed to giving a breath of fresh air to the Hong Kong art scene by bringing works that can expand horizons, open minds and view the world and life in general through various different eyes, ideas and souls.



10 Chancery Lane Gallery is happy to help you find artworks for offices, public spaces, or homes. They can work with their artists by commissioning works as well as going through their stock of works in the gallery and the artists' studio stocks.



They specialize in contemporary works by both emerging and established artists. They work with artists from around the world as well as local and regional artists to give you a broad spectrum of works that an international city like Hong Kong deserves.



10 Chancery Lane Gallery
Address: 10 Chancery Lane, SoHo, Central, Hong Kong
Open: 10:00-18:00 (Closed on Sunday, Monday, public holidays)
Tel: +852 2810 0065
info@10chancerylanegallery.com
http://www.10chancerylanegallery.com



10赞善里画廊
地址:香港中环赞善里10号
开放时间:10:00-18:00(星期日, 星期一, 公众假期休息)
电话:+852 2810 0065
info@10chancerylanegallery.com
http://www.10chancerylanegallery.com
<!- Rubicon OS Player --> <!- /Rubicon OS Player -->