art/design
ヴィトラ・デザイン・ミュージアム
Vitra Design Museum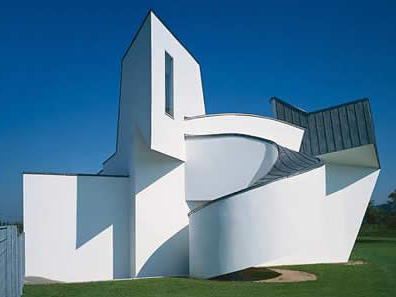 「ヴィトラ・デザイン・ミュージアム」の発足は1980年代初頭にさかのぼる。ヴィトラカンパニーの歴史を記録する目的で、ヴィトラのCEOであるロルフ・フェールバウムは、チャールズ&レイ・イームズやジョージ・ネルソンThe inception of the Vitra Design Museum dates back to the early 1980s. With the aim of documenting the history of the Vitra company,、アルヴァ・アアルト、ジャン・プルーヴェといった、会社の発展に影響を与えたデザイナーの家具を集め始めた。



1986年にはフェールバウムはデザインミュージアムの建設に着想し、1987年にはその計画中の建物の建築をフランク・O・ゲイリーに依頼した。同年、フェールバウムはその後にミュージアムのディレクターとなるアレキサンダー・ヴォン・ヴェゲサックやレイ・イームズらと面会した。フェールバウムとヴェゲサックは共にオリジナルのアイディアから私的なコレクションまでを公に扱うミュージアムの構想をねっていた。



このミュージアムは1989年の3月にオープンし、フランク・O・ゲイリーのヨーロッパで初の制作となる、自由な発想によって造られた建物の写真が世界中に発信された。



現在では、ヴィトラ・デザイン・ミュージアムは文化的組織として国際的に活動しており、デザインの研究と普及に大きく貢献している。このミュージアムは特に家具やインテリアデザインに焦点を当てた、デザインとカルチャーに関する広範囲なトピックを取り上げている。ここでは展覧会やワークショプ、出版、ミュージアムグッズ、大規模なコレクションの整備、文書の記録保存、研究のための図書館といったすべてを網羅している。様々な場所を巡回するヴィトラ・デザイン・ミュージアムの展覧会は世界中の有名な組織においても展示を行っている。



Vitra Design Museum
住所:Charles-Eames-Str. 1, Weil am Rhein, Switzerland
時間:10:00〜18:00(水曜日20:00まで)
料金:8,00 EUR
TEL:+49 7621 702 3200
info-weil@design-museum.de
http://www.design-museum.de



Translation: Ayano Yamada Vitra CEO Rolf Fehlbaum began collecting the furniture of designers who had influenced the company's development, such as Charles and Ray Eames, George Nelson, Alvar Aalto, and Jean Prouvé. As the collection grew, so did the desire for an architectural venue in which the objects could be displayed.



Back in 1986, Fehlbaum developed the concept for a design museum and in 1987 contacted Frank O. Gehry as the architect for the planned museum building. That same year, Fehlbaum met the later director of the museum Alexander von Vegesack through Ray Eames. Together Fehlbaum and von Vegesack developed the idea of a publicly operating museum from the original idea of a closedprivate collection.



The Museum opened on November 3, 1989, and pictures of Frank O. Gehry's unconventional building – his first work in Europe – circled the globe.



Today, the Vitra Design Museum is internationally active as a cultural institution that has made a major contribution to the research and popular dissemination of design. The Museum presents a broad spectrum of topics on design and culture, with a special emphasis on furniture and interior design. Its activities encompass the production of exhibitions, workshops, publications, and museum products, and the maintenance of an extensive collection, an archive, and a research library. The travelling exhibitions of the Vitra Design Museum are shown at renowned partner institutions around the world.



With regard to its independence and range of topics, the Vitra Design Museum is comparable to a public museum. From a financial standpoint, however, it is largely self-sufficient. Its partnership with the Vitra corporation consists of a basic annual supplement to the Museum budget, the use of Vitra architecture, and organisational co-operation.



Vitra Design Museum
Address: Charles-Eames-Str. 1, Weil am Rhein, Switzerland
Open: 10:00 – 18:00 (Wednesday till 20:00)
※The museum shop and the cafè have the same opening hours as the museum.
Admission: 8 EUR
Tel: +49 7621 702 3200
info-weil@design-museum.de
http://www.design-museum.de
<!- Rubicon OS Player --> <!- /Rubicon OS Player -->