art/design
メルカド
MERCADO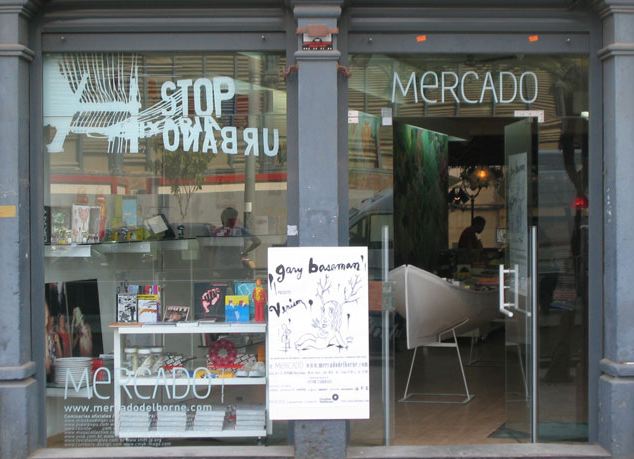 「メルカド」は、グラフィック・アート、ストリート・アート、デザイングッズ、ファッション、家庭用品、電化製品、音楽、ビデオ・アート、ガジェット、文具、本、雑誌、印刷物、収集品など、Mercado is collective initiative of creatives, institutions and companies from all over the world which aims to bring to Barcelona an unusual selection of products within the realms of graphic art, street art, design items, fashion, home ware, utilities, music, video art, gadgets, stationary, books, magazines, prints, collectables and everything eles that creates a deeply emotional experience between creators and the public.



The goal of the Mercado is to move beyond what people do and why they do it in the first place, bringing to life powerful stories that connect artists to art-lovers, collectors and consumers in general.



Mercado is exquisitely located in fornt of the Old Bron Market, just a few steps from the Ciutadella Park and one hundred meters away from Estacion de Francia, in the heart of the Born area. Just so you know we are at the right place to be in Barcelona, make sure you check out some of our neighbours.



MERCADO
Address: Calle Rec 37-39, 08003 Barcelona
Open: 10:30-14:30 / 16:30-20:30
Tel: +34 93 268 86 31
info@mercadodelborne.com
http://www.mercadodelborne.comクリエーターと大衆の間に深いエモーショナルな体験を生む商品をバルセロナにもたらすことを目的とする世界中のクエイティブ、団体、企業が集まったイニシアチブである。



「メルカド」の目標は、アーティストとアート好き、コレクター、消費者を繋げる「物語」を生むことで、常に人々がすることを先取りすることである。



MERCADO
住所:Calle Rec 37-39, 08003 Barcelona
時間:10:30〜14:30/16:30〜20:30
TEL:+34 93 268 86 31
info@mercadodelborne.com
http://www.mercadodelborne.com



Translation: Tatsuhiko AkutsuMERCADO
地址:Calle Rec 37-39, 08003 Barcelona
时间:10:30-14:30/16:30-20:30
电话:+34 93 268 86 31
info@mercadodelborne.com
http://www.mercadodelborne.com
<!- Rubicon OS Player --> <!- /Rubicon OS Player -->