art/design
マクサロット・ギャラリー・アムステルダム
Maxalot Gallery Amsterdam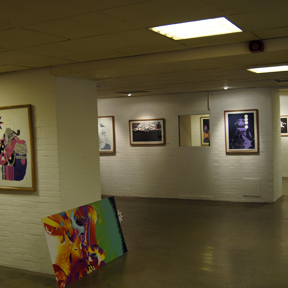 「マクサロット」は、グラフィック・デザイン、アイコノグラフィー、ストリート・アートなどあらゆるものを融合させた作品にフィーチャーしたギャラリーであるMaxalot brings together graphic design, iconography, street art and all the hybrids in between to create exhibitions and creative projects related to the art of image-making.。「1つの現代アートの形としてのグラフィックデザイン」をテーマに、グラフィカルなスタイルと技術をもつその道の巨匠や先駆者を集め、クライアントワークの境界線を越えた展示を行っている。
2003年の開始以来、「マクサロット」は、世界中のグラフィック/デザインコミュニティにおいてその影響を強めてきた。そして現在は、ギャラリーとオンラインショップ間で連携をとり、グラフィックデザイン界において代表的なアーティストの限定プリントやポスターなど、ユニークなアートグッズの販売なども行っている。



Maxalot
住所:Haringpakkerssteeg 10-18, 1012 LR Amsterdam
TEL:+31 6 3436031
max@maxalot.com
http://www.maxalot.com The gallery showcases graphic design as a contemporary art-form inviting industry leaders, pioneers of graphic style and technique to exhibit in shows which are free from the boundaries of their client-work.
Since its debut in 2003, Maxalot has set course to become an influential force in the global graphic and design community and now incorporates a gallery and online boutique offering unique objets d'art, limited edition giclée prints and graphic wallscapes created by the cream of graphic society.



See Exposif for our collection of Designer Wallpapers, produced by Maxalot in collaboration with leading names in graphic design, photography and illustration. Available to custom-order for walls of any shape, colour or creed.



Running things at Maxalot are Max Akkerman.



Maxalot Gallery Amsterdam
Address: Haringpakkerssteeg 10-18, 1012 LR Amsterdam
Tel: +31 6 3436031
max@maxalot.com
http://www.maxalot.comMaxalot
地址:Haringpakkerssteeg 10-18, 1012 LR Amsterdam
电话:+31 6 3436031
max@maxalot.com
http://www.maxalot.com
<!- Rubicon OS Player --> <!- /Rubicon OS Player -->