furniture/interior
モーイショップ
MOOISHOP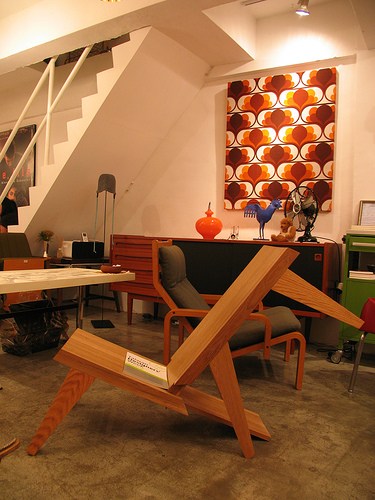 A Vintage furniture from Germany. The owner has their eyes on European furniture from the 50's, 60's and 70's. They are the records of life, an encounter of a journeyドイツからやってきたビンテージ家具。オーナーは50年代〜70年代のヨーロッパの家具を厳選して取り揃えている。それらは人生の記録であり、旅との出会い。
鏡台からダイニングテーブル、ソファからコーヒーテーブル、そしてグラスや灰皿、壁紙。選ばれたこれらのものはみな、互いに響き合い、また反発しあう。
モーイにはほかに、著名なデザイナーの最新作や、世代を越えたさまざまな音楽、雑誌や本なども並ぶ。どれもみな人生の物語を語り、旅の情景を描いている。



MOOISHOP
住所:G/F No.25 Haven Street, Causeway Bay, Hong Kong
時間:13:00〜20:00
TEL:+852 2882 1384
http://www.mooishop.net



Translation: Shiori Saito.



From a make up table to a dining table, from a sofa to a coffee table,or even a glass, an ashtray or wallpaper, all that they chooses and all that they picks, love each other, hate each other.
In mooi, you can also find the new born of famous designers, new and old music, magazines and books, together they tell stories of life, they draw pictures of journeys.



MOOISHOP
Address: G/F No.25 Haven Street, Causeway Bay, Hong Kong
Open: 13:00-20:00
Tel: +852 2882 1384
http://www.mooishop.net
MOOISHOP
地址:香港铜锣湾希云街25号地下
开放时间:13:00-20:00
电话:+852 2882 1384
http://www.mooishop.net
<!- Rubicon OS Player --> <!- /Rubicon OS Player -->