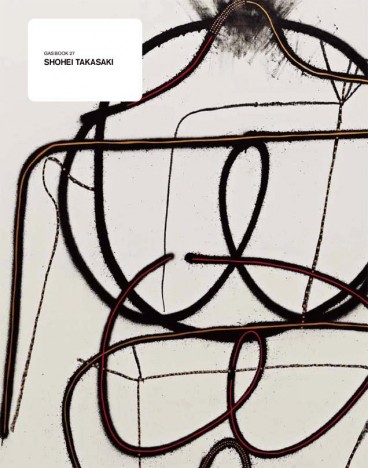 As a anthology of a painter / fine artist, SHOHEI TAKASAKI, "GASBOOK 27 SHOHEI TAKASAKI" will be released. Also the exhibition "BLIND" will open at CALM & PUNK GALLERY in Nishiazabu.
GASBOOK has published from 1996. The latest book, GASBOOK 27 SHOHEI TAKASAKI contains from the artist's past works to latest ones. His style is that using "moving lines and dots" and "his original color sensation". In Addition, the works express the changing of the object, develop (deepening) of the expressions.
In this exhibition, not only flat works but also three-dimensional works will be released with the concept "BLIND" meaning "blind for ourselves". You can buy GASBOOK beforehand there. The opening reception will be held at February 8th.
GASBOOK 27
Page: 64
Size: 227mm × 287mm
Book: hard cover
Price: JPN3,500 (+tax)
Release: March 1st, 2013 (Pre-sale at the exhibition venue)
SHOHEI TAKASAKI "BLIND"
Date: February 8th – 24th, 2013
Opening hours: 12:00 – 19:00
Opening reception: February 8th, 2013 18:00
Entrance: Free
Place: CALM & PUNK GALLERY
Address: 1-15-15 Nishi-azabu, Minato-ku, Tokyo
Tel: +81 03 5775 0825
http://www.calmandpunk.com
Text: satsuki miyanishi