"MAKE UP" Ayami Nishimura by Rankin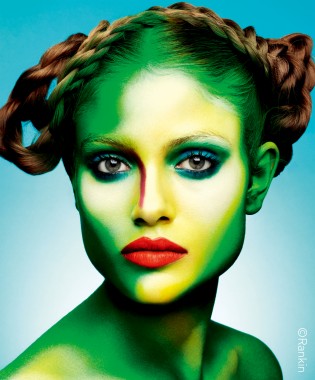 Diesel Art Gallery presents the first collaborative artwork between leading London-based make-up artist Ayami Nishimura and renowned British photographer Rankin.
The exhibition showcases over 20 prints selected from their photography book "Ayami Nishimura by Rankin" as well as a video piece to accompany the book. The concept for their collaborative project is "Cyber". Ayami has developed many different ideas based on this theme. The models in various shades of bright make up were then photographed by Rankin.
"MAKE UP" Ayami Nishimura by Rankin
Date: August 24th – November 9th, 2012
Place: DIESEL ART GALLERY (DIESEL SHIBUYA)
Address: cocoti B1F, 1-23-16, Shibuya, Shibuya-ku, Tokyo
Tel: 03-6427-5955
Open: 11:30-21:00
Holidays: non-regular holiday
Curator : Kimiko Mitani Woo / MW Company
Supported by: frame-man / SunM Color Co.,Ltd.
www.diesel.co.jp/art
Posted by
Satsuki Miyanishi