MOMAT Pavilion / 14 EVENINGS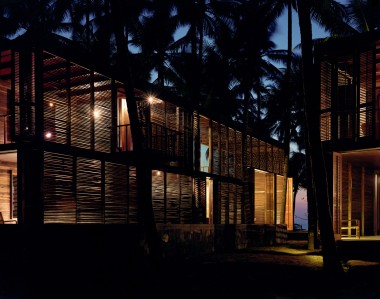 The "MOMAT Pavilion," designed and built by Studio Mumbai, will be launched in August 2012, in the courtyard of The National Museum of Modern Art, Tokyo. This pavilion will be built to celebrate the 60th anniversary of the museum's founding. It will be a first project in Japan by remarkable Studio, Studio Mumbai.
In the 14 days from August 26th,various performances such as art, dance, music, theater, public reading will be held in 1500 square metre gallery in MOMAT. You can enjoy the 14 programs in 14 evenings for free.
MOMAT Pavilion
Date: August 26th, 2012 – January 14th, 2013
Opening Hours: August 26th – September 8th 10:00 – 21:00, September 11th – October 13th till 17:00, (September 13th – 29th Thur, Fri, Sat till 21:00), October 13th – January 14th 10:00 – 17:00 (Fri till 20:00)
PlaceThe National Museum of Modern Art, Tokyo
Entrance Fee: Free
Address: 3-1 Kitanomaru-koen, Chiyoda-ku, Tokyo
Tel: +81 03 5777 8600
http://www.momat.go.jp
14 EVENINGS
Date: August 26th, 2012 – January 14th, 2012
Opening Hours: start 17:00, (main program 20:00, 1-2 hours)
Place: The National Museum of Modern Art, Tokyo
Entrance Fee: Free
Address: 3-1 Kitanomaru-koen, Chiyoda-ku, Tokyo
Tel: +81 03 5777 8600
http://www.momat.go.jp
Posted by
Satsuki Miyanishi