Taking the Stage OVER presents Caster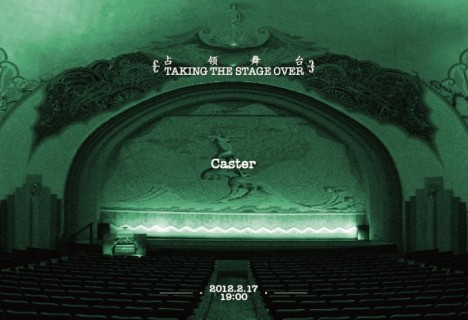 The position of the choreographer delineates and organizes a hierarchal system. The position implies an authoritative relationship based on observation. The discipline of dance establishes this situation by giving the person who observes absolute, directive power. The status of choreographer requires that we provide a constant evaluation of the physical skills, the morphological qualities and the psychological functioning of people (through a prism of organized selection during auditions, castings…etc).
A series of instructions, strategies, affirmations, validations and rejections feed and activate the diktat of obedience and subordination to our point of view. This position defines us as authorized to analyze and organize, it places a set of objective and subjective values on the body of the dancer.
By operating a transposition to an exhibition space, the activation of the relationship between anonymous individuals leads to a critical form of concrete installation of people. The function of the choreographer is that of a self-proclaimed power. Authorized to analyze, manage, organize and act upon the bodies presented in a given space.
Taking the Stage OVER presents Caster by Annie Vigier & Franck Apertet
Date: Space18 at Bund18: February 17th, 2012, 19:00
Date: Rockbund Art Museum: February 18th, 2012, 16:00
Place: Space18 at Bund18 and Rockbund Art Museum
Address: Space18 at Bund18: Zhong Shan Dong Yi Road No.18 , 3d floor, Shanghai
Address:Rockbund Art Museum: Yuan Ming Yuan Road number 169, Shanghai
http://www.bund18.com
Posted by
Satsuki Miyanishi