Based in New York, Mogollon is an Art Direction, Motion Graphics, Production Design and Graphic Design studio which purely trying to enjoy their work everyday. As Mogollon means 'a lot' in Spanish slang, they are talented in many ways.Francisco Lopez and Monica Brand's works remain us colorful,sexy,naughty and slightly creepy impression, but its vividness will blend them smoothly, so they become unforgettable in the end.
This month we asked them to create our cover design. Here's their latest voice which you can't miss.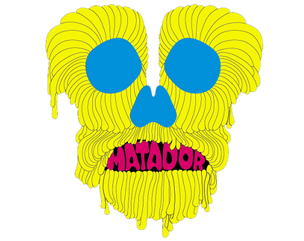 Could you tell us about your company?
Mogollon started in 2004 after a collaboration that we (Francisco Lopez and Monica Brand) did for PS1/MoMA as we were commissioned to document an installation piece there. We felt very good working with each other so we decided to start an art direction studio near were we live in Brooklyn, New York. Mogollon was born as a means to produce art direction for design, print, film, theater, photography and fashion.
We didn't want to restrain ourselves to a single discipline, so we created Mogollon (which is the Spanish slang for "a lot") as our channel to interweave many artistic threads into one piece of work. The music industry is great for us since it's allowed us to explore everything from CD cover designs, to posters, to music videos, etc.
Another thing we wanted to do with Mogollon was to look back at the original designing techniques and make use of them. This means that, although our work is still highly informed by technology it remains faithful to the hand drawings, collages, sketchbooks and the worktable.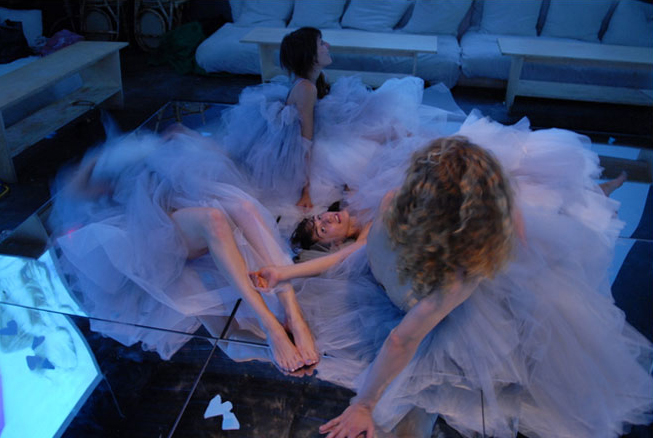 Outmigration – Art Direction, Costume and Music selection: Mogollon
Could you tell us about your recent activities?
We are currently working on a dinner-theater piece called Outmigration, which will take place in a really cool space called Monkey Town, in Williamsburg, this month of October. We designed the set, produced the videos, co-created the costumes and curated the music for the piece. This will be the second rerun of the show this year. The idea is to make it more alluring this time.
What is the concept of the cover design of SHIFT this month?
We decided to create a character allusive to a Middle Easter/Hollywood actress. This piece is also a tribute to Jack Smith and one of his obsessions; Maria Montez.
What do you think of the Japanese art scene compared to NY? Do you have any favorite Japanese artist?
The Japanese and New York art scenes are very different but we believe in the symbiotic relationship between these two art worlds. We always look at Japanese art for inspiration. We love the work of Yayoi Kusama, Mariko Mori, Nagi Noda, Keiichi Tanaami, Hokusai and Tadao Ando among others.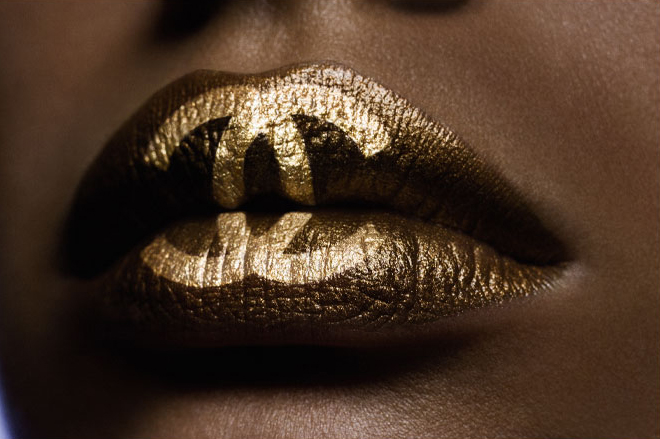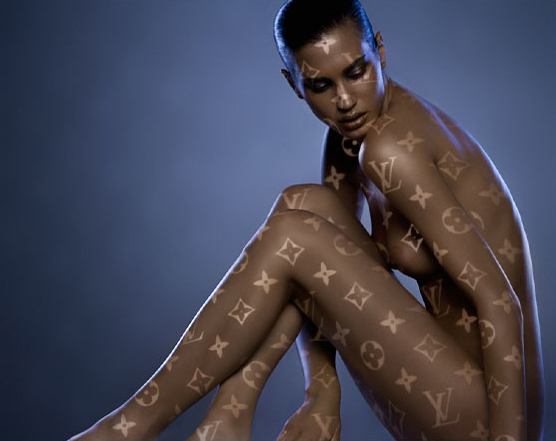 TUSH Magazine Issue 06, Berlin, Germany – Art Direction: Mogollon, Photography: Eva Muller
What is 'art' for you? Do you think there is a definition to art?
Well, this could be a tricky question… It's hard to define art, specially nowadays, when we not longer perceive it as a pyramid-like reality but more as a straight line. We think this is a very interesting period for the art and design worlds, and as designers/artists we feel the line between those two worlds have become almost invisible. You can see how designers show their work in the gallery space, in the museum space, how art it's been influenced by design and the opposite. We don't think there is much of a difference anymore.
There is a very nice quote from Piet Mondrian that predicted how the art world will change: "This consequence brings us, in a future perhaps remote, towards the end of art a a thing separated from our surroundings environment, which is the actual plastic reality. But this end is at the same time a new beginning. Art will not only continue but it will realize itself more and more. By the unification of architecture, sculpture and painting, a new plastic reality will be created. Painting and Sculpture will not manifest themselves as separate objects, nor as 'mural art' which destroys architecture itself, nor as 'applied' art, but being purely constructive will aid the creation of a surrounding not merely utilitarian or rational but also pure and complete in its beauty." "The culture of particular form is approaching its end. The culture of determined relations has begun." – Piet Mondrian
Read more ...

1
2
[Help wanted]
Inviting volunteer staff / pro bono for contribution and translation. Please
e-mail
to us.