HIDEKI INABA
Hideki Inaba has been putting out experimental and unconventional design that overthrows the old ways of graphic design from the late 90's to the early 2000's on the pages of GAS BOOK, Atmosphere, SAL magazine and +81, and has brought a new pulse to the world of design. He's won the "best of the best" award from Germany's international design award, the red dod award, and is also one of few Japanese designers to be selected on TASCHEN's, Graphic Design Now, known only to list the most innovative designers in the world. His design was used for the cover as well.
Hideki Inaba has lead WWD magazine and Fashion News to success by renewing their design and making a distinction from other fashion magazines. He recently helped renew Ryukotsushin as well. His list of clients include big names like Nike and Levis ads, perfume package for KENZO and CI for United Arrows.
Hideki Inaba never received any proper education in design and studied on his own. His distinct style, to follow his instincts and play with free ideas to express whatever is "now" to him, makes him an outsider from the world of design. This book will be his first collection of works to be released, but will not be the usual "collection book" that just shows the works from the past. You will a find newest works by Inaba specially created for this title and may serve as a portfolio to present the possibilities for the future of his design. This book is a new experiment for Inaba himself to start building a new foundation of the GAS BOOK series, of which he has done the art direction for over 20 titles.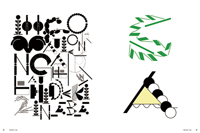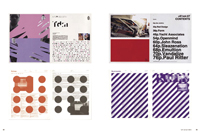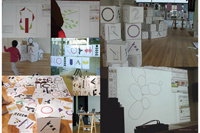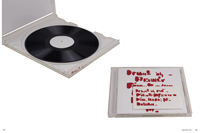 HIDEKI INABA ~NEWLINE
Gas Book 24 - HIDEKI INABA
[128p, All Colour, 304x228mm]
Language: English, Japanese
5,040 yen
Published by Gas As Interface Co.,Ltd.