11TH JAPAN MEDIA ARTS FESTIVAL
CG-ARTS association and Agency for Cultural Affairs has been opened the entry for works of art, entertainment, animation, and manga for the 11th Japan Media Arts Festival from 18th July to 5th October.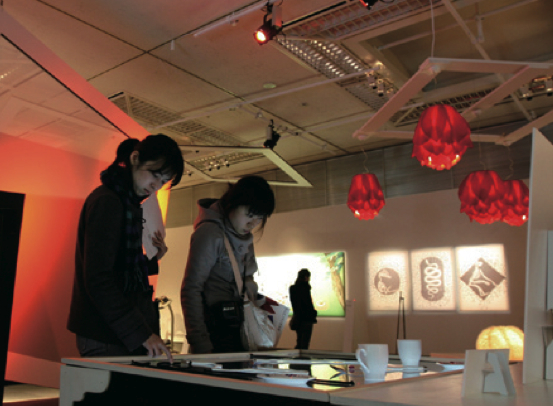 They will collect wide range of brilliant media art works, such as videos, stop motions, web atrs, interactive arts, games, digital gadgets, animations, manga, and will introduce many artists and their works.
Not only praising awards, Japan Media Arts Festival also introduce forcefully the selected works from Japan and overseas. This festival has come in for a great deal of attention from overseas as a new cultual festival which has been transmitted from Japan, and has been introduced to America, Australia, Austlia, Korea, Brazil, and France.
Japan Media Arts Festival in Shanghai 2007 will be held in Shanghai Sculpture Space from 19th to 26th August.
Shunsaku Hayashi (14 years old boy) who got the Art Encouragement Prize in the last edition, will exibit his works in SIGGRAPH: a festival of CG arts in August in America.
They will exhibit the works which won the awards in National Art Center (Roppongi, Tokyo) from 6th to 17th Feburuary in 2008

The 11th Japan Media Arts Festival
Auspice: Media Art Festival executive committee (Agency for Cultural Affairs, CG-ARTS association)
Application period: From 18th July to 5th October (due NLT)
Entry works: Art / Entertainment / Animation / Manga 
Awards: based on high artistic quality and creativity, grand prix (1 work), performance awards
(4 works), encoragement prize (1 work) in each category
Information:
CG-ARTS association [Japan Media Arts Festivaloffice]
Tel: +81-3-3535-3501 contest@plaza.bunka.go.jp