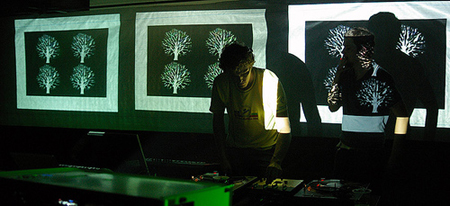 "Rusiuok! Rusiuok!" (or "Sort! Sort!" in english) events aim was simple – talk with young people of Lithuania about always hot topic – recycling – in their own and best understandable languege aka music, visuals and instalations. It was organized with the help of Ministry of Environment of the Republic of Lithuania and we have to say a big BRAVO for that, because without any help from government structure it would be impossible to start this kind of discussion.
The events in three days took place in three towns of Lithuania – Vilnius, Kaunas and Klaipeda. Different towns featured differnet artists and feelings. Some local music and video creators were involved attract more local audience. All events had really big response. Lots of young people came to the events and also local press were into it.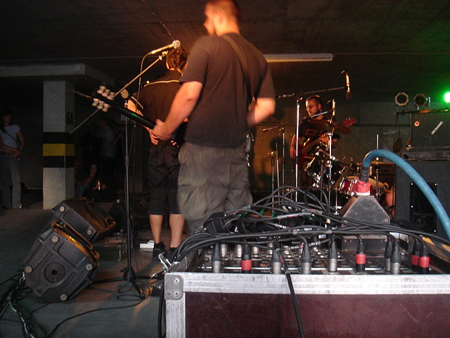 Everything started in Vilnius's Europa shopping center's parking sixth floor. First on stage were quite old and "famous" Lithuanian ska-punk band Dr. Green. Energetic, wild but profesional! At first it looked like punks infected party, but later some electronic sound by Partyzanai DJs and warm enough electronica gig by Golden Parazyth changed event's atmosphere.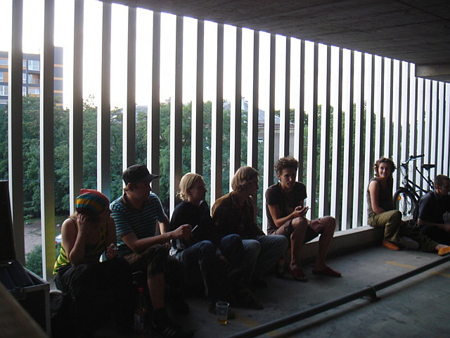 You could also find some special recycling instalations friendly (brought by some recycling companies) with electronic devices all around event place – old tv boxes, refrigirators, waching machines, etc. An event one ready to recycling car was standing outside the parking.The event in Vilnius was visualy supported by Vodka Jugend and RUT RUT VJs, who tried visualy talk about damages made in that case if you are not caring about recycling. Simple but quite efective.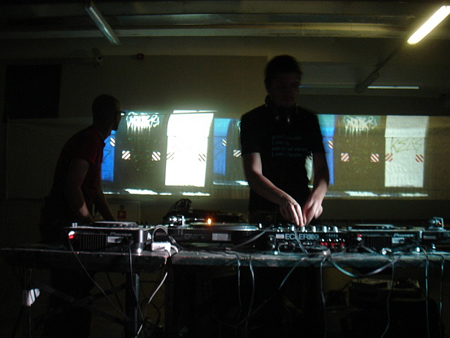 Next day "the green" event was set up in Kaunas in BLC bussiness center basement. The event was really more into electronic sounds with the help of local KUB and Re:fiction DJs plus Partyzanai DJs and the same Golden Parazyth we heard in Vilnius. Visual support came from VJ Lumos and RUT RUT. In the area of the event you could also find some ready to recycling metal cars, old computers and other stuff which could be touched and wacthed by visitors.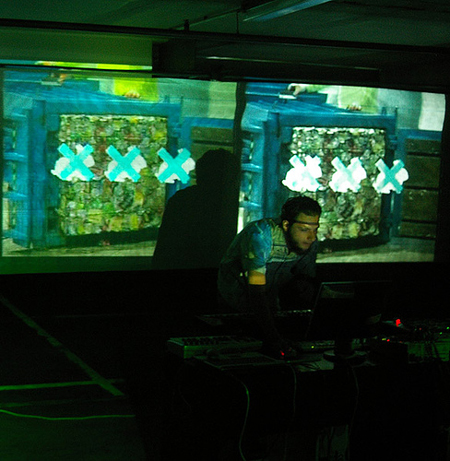 "Rusiuok! Rusiuok!" last party took place in Lithuania's seaside – Klaipeda town. The event was also organized in one of the shoping center's parking area and again it differed from the ones made in Vilnius and Kaunas.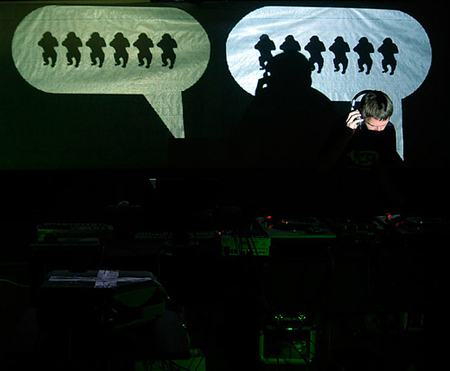 It looked more IDM based with live breaking sounds by IJO and live delicate electronica by local underground "star" Few Nolder. Unsound Method Crew and Partyzanai DJs made everyone rise their hands while VJ Vesta together with RUT RUT were responcible for recycled visuals.
It was small but quite important step into trying change Lithunia young people mind for sorting rubish and starting to solving enviromental problems. Hope it'll be not the last one.
RUSIUOK RUSIUOK
Date: 10th – 12th August, 2006
Place: Vilnius, Kaunas, Klaipeda, Lithuania
[Help wanted]
Inviting volunteer staff / pro bono for contribution and translation. Please
e-mail
to us.