Disorder in Progress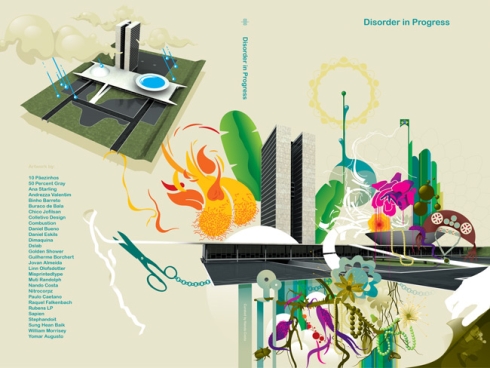 Disorder in Progress is a new book by Nando Costa.
As a follow-up to the success of the Brasil-Inspired Book, Disorder in Progress shows the contrary and adopts the slogan of the national flag "Ordem e Progresso" ("Order and Progress"). It compiles original works by local and internationally renowned designers, "Inspired" by their tensions with Brazilian local issues ranging from bureaucracy to large scale political corruption to more violent and harsh issues. It intends to provide a playground where their ideas and thoughts can be expressed to initiate a process where these issues can perhaps resolve themselves.

Disorder in Progress
Author: Nando Costa
Published by: Dgv
Language: English
Specification: 96pages, 32 x 21.5 cm
ISBN: 978-3899551501
Available at here.